What Syed Isaq, a drain cleaner, has done to promote the written word in his small Karnataka town should put his wealthy fellow neighbours to shame. Isaq, 60, earns only a couple of hundred rupees on a good day, but dedicates most of his meagre earnings into maintaining a free public library that he runs from his hut.
His little library is the only one to serve the area that has some 10,000 houses, as per a Bangalore Mirror report.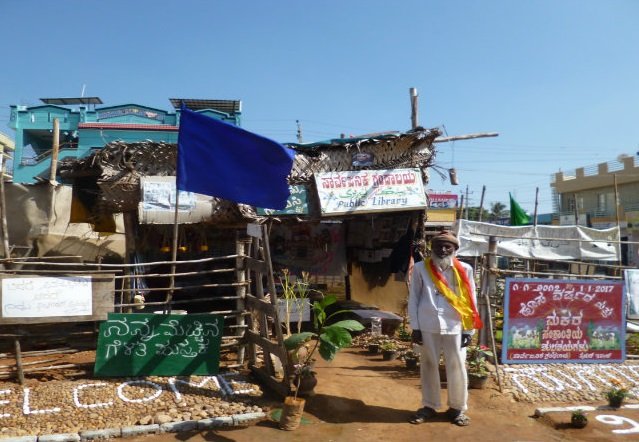 Isaq cleans up clogged drainage pipes for a living, and takes up construction work whenever drain work is not available. He is uneducated, but such is his love for knowledge and children's education that five years ago, he set up a library in his hut that spills over to the footpath near Masjid Ammar, at Albadar Circle in Mysuru's Rajiv Nagar.
It stocks 17 newspapers in several languages along with some Kannada books and is decked up with pictures of Indian freedom fighters.
As per this local report, his noble venture costs him about Rs 5000 every month. The readers who drop in between 6 am and 7 am are also treated with tea from Isaq.
He was recently honoured by the local minority cell for his noble gesture.