It's no news that 'sarkari babus' make life hell for the commoners but somehow you have got to deal with them. 
And dealing with them is no piece of cake, that's why this Bhopal man had to resort to a unique method to get his voice heard.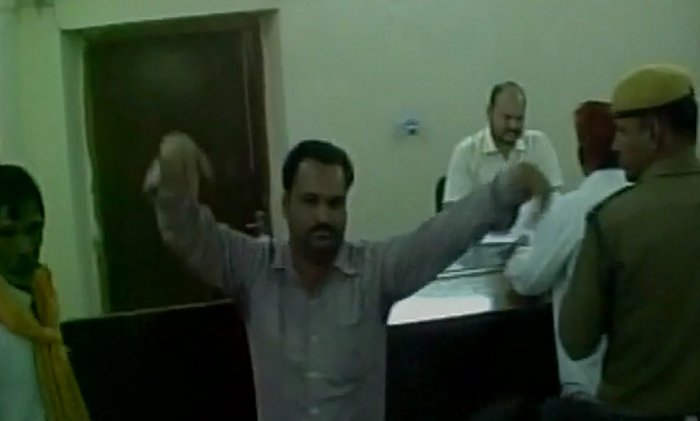 Dashrath Suryavanshi of Mandsaur reached the district collector's office with a plea for his son to be granted admission in a school under RTE.  He said he couldn't afford Rs 27,000 that the public school was seeking as admission fees and requested for help, reported Times Of India.
But despite running from pillar to post, he was ignored every time with no one to hear his grievance. This time, the man had to do something to draw attention. So, what did he do? 
Well, he started dancing in front of the district collector Swatantra Singh. Other staff kept stopping him, but Suryavanshi continued to dance despite of the glares. 
The collector later heard out Suryavanshi and also assured him that his son will get the benefits he is entitled under the RTE Act.