In the midst of Mumbai–the polluted concrete jungle, there lies a Cardboard Cafe that's redefining sustainability in the city of dreams.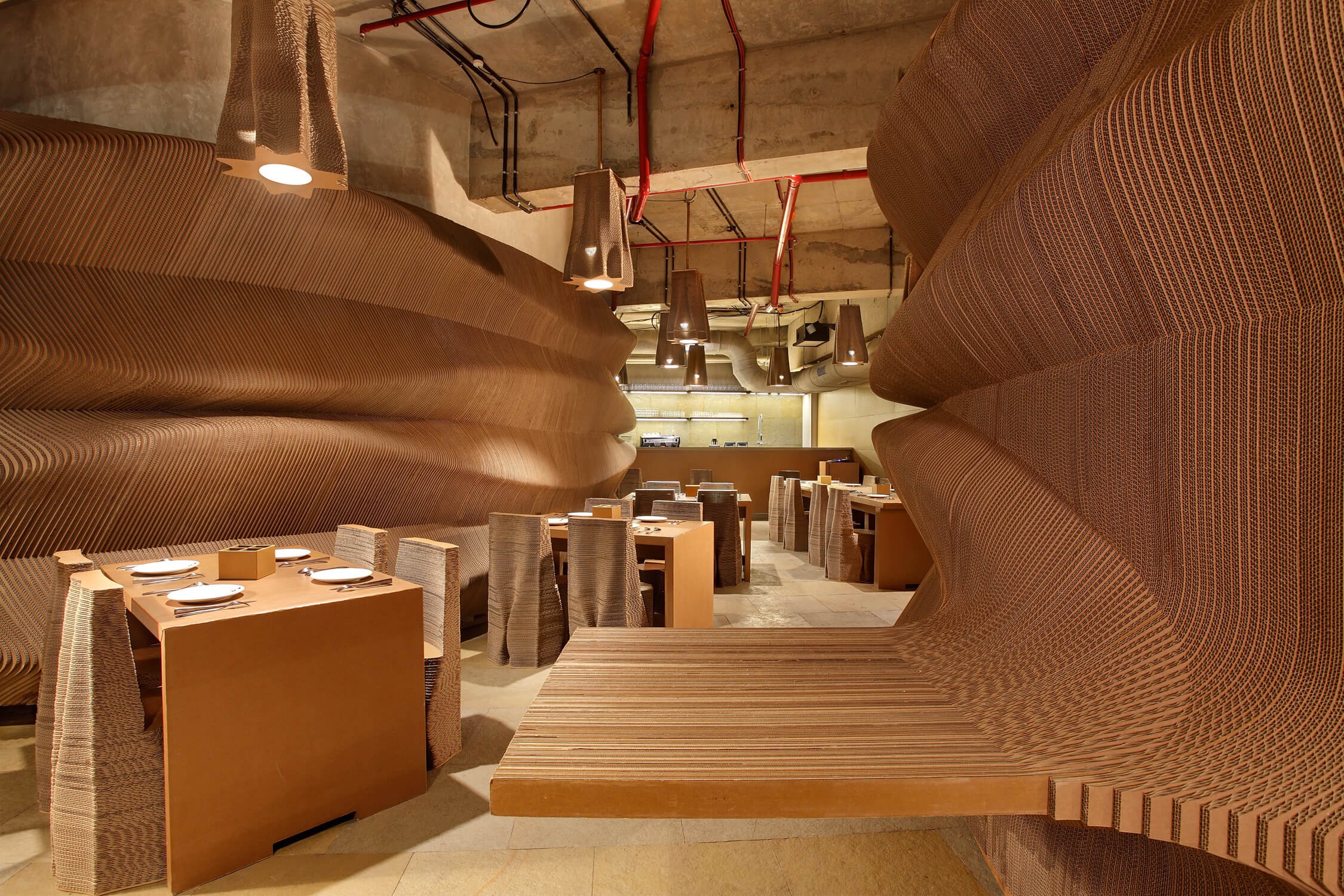 The versatility of cardboard is showcased through the detailing in this cafe. Starting from chairs to walls and lampshades, everything in this aesthetic cafe is tastefully crafted and sculpted out of cardboard.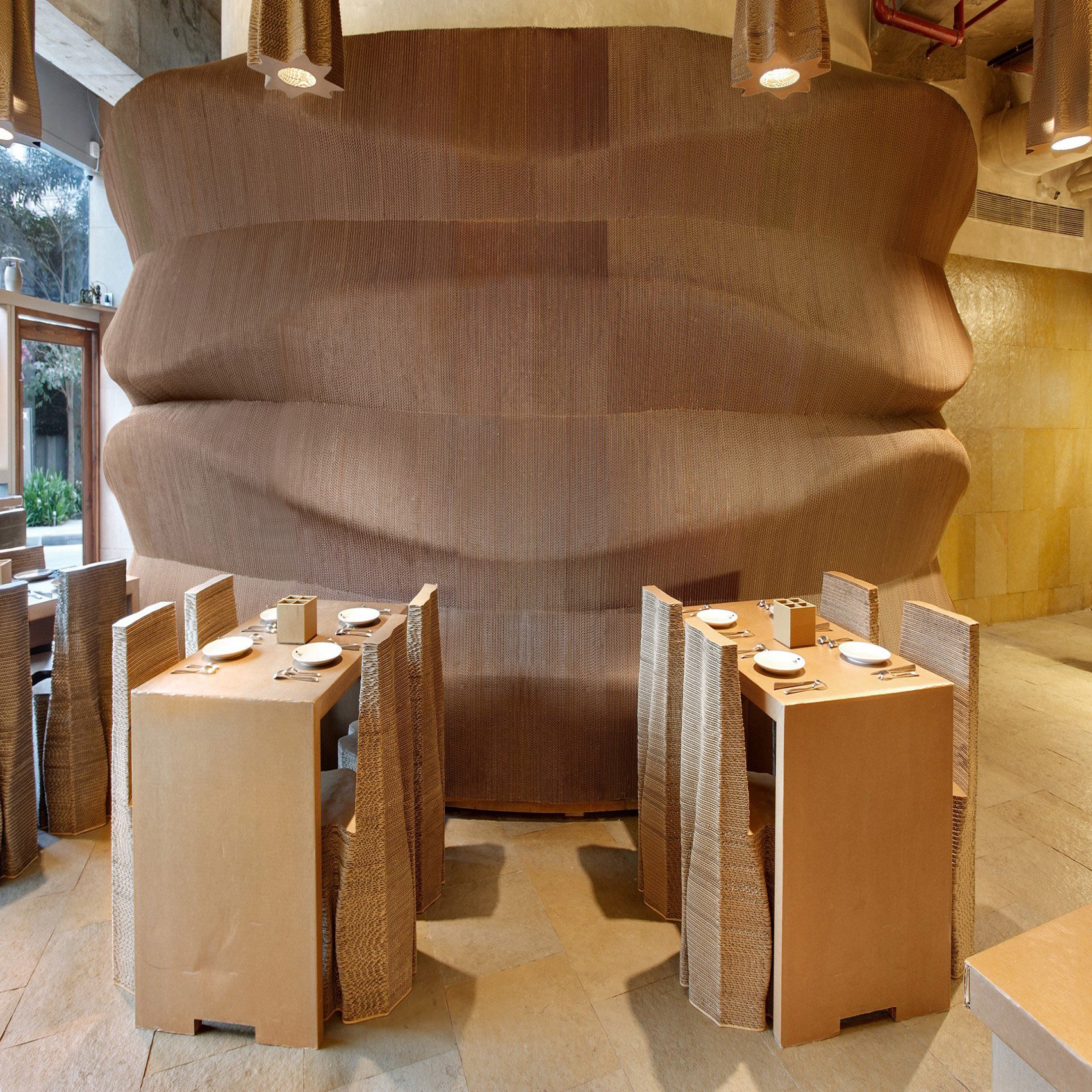 According to De Zeen, the recyclable properties of cardboards along with its sound-absorbing quality is the reason why corrugated fibreboards were chosen over bricks and mortar.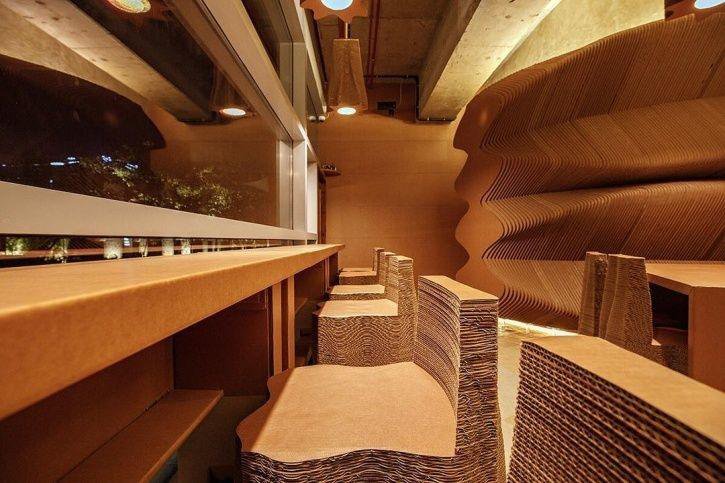 This eco-friendly cafe was conceptualised by Nudes– a Mumbai based architectural studio. Nuru Karim, the mastermind behind Nudes further added:
We are hoping that this space evolves into a vibrant hub for dialogue and conversation on the role of design, material & technology in protecting the earth's resources towards a sustainable future.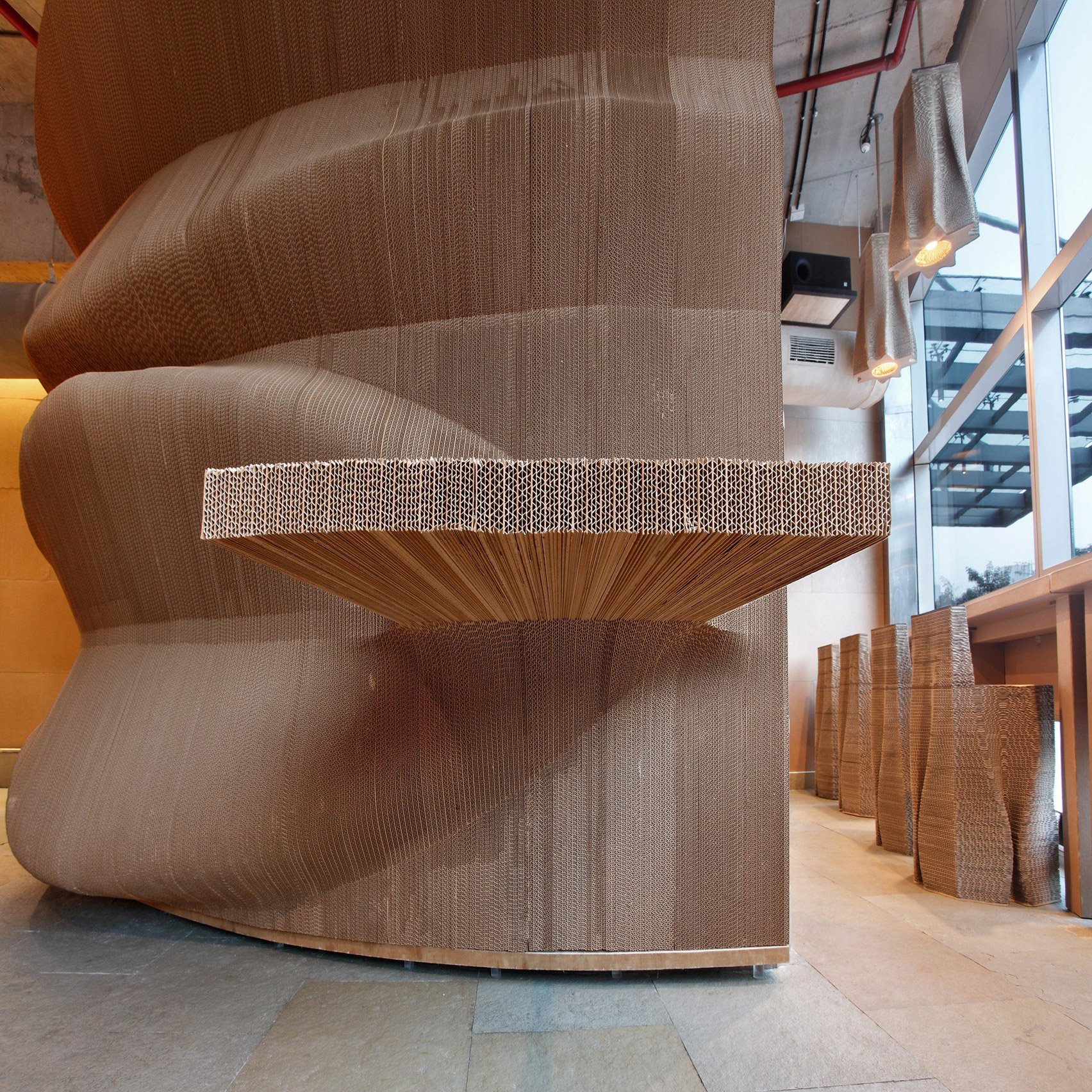 The cafe was sculpted out of cardboard to showcase the versatility and hard-wearing capacities of this biodegradable material. The layers of cardboard designs are visually stimulating as they create a moving 3D illusion.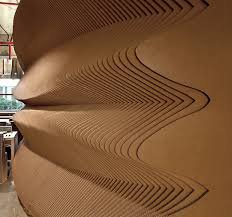 Fun fact: The Cardboard Cafe is resistant to the changing moods of the Mumbai weather. Whether it is rains or the scorching humidity, the cafe is well protected.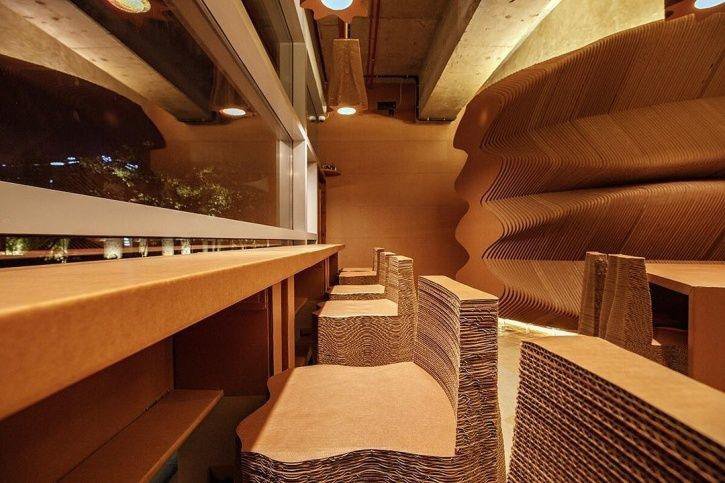 The owners have consciously taken an initiative to minimize the use of plastic in the Cardboard Cafe. They use paper instead of plastic for packaging.