A 21-year-old student walked around her campus in a China university using invaluable skills she learned in class: Holding a selfie stick aloft, she live-streamed her random thoughts and blew kisses at her phone.
Jiang Mengna is majoring in "modelling and etiquette" at Yiwu Industrial and Commercial College near Shanghai, aspiring to join the growing ranks of young Chinese cashing in on Internet stardom.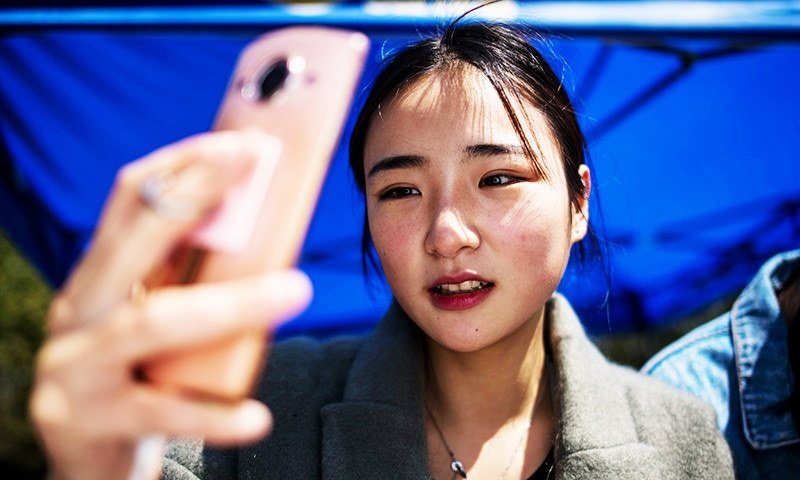 Hordes of Chinese millennials are speaking directly to the country's 700 million smartphone users, streaming their lives to lucrative effect, fronting brands and launching businesses.
They are known as "wanghong" — literally, hot on the web — and they now represent an industry worth billions and so big it even has its own university curriculum.
At Yiwu Industrial and Commercial College, the classrooms for Ms. Jiang and the other 33 students are typically dance studios, catwalks strafed by flashing lights, and bustling make-up rooms. The skills taught include dressing fashionably, applying make-up, performing on camera, and knowing various luxury brands.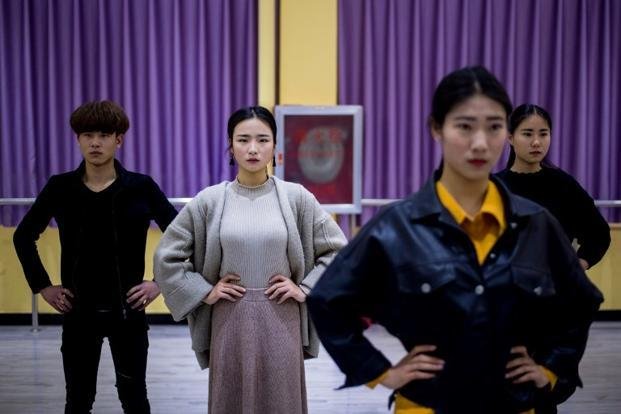 "I like dressing myself up really pretty and take pictures. I feel like this major really suits me," Ms. Jiang said.
She spent 30 minutes at lunch musing about her day to her Internet audience.
She was rewarded with a quick 60 yuan in "virtual gifts" — emoticons with small digital values that comprise the main income for many aspiring wanghong, at least until they go viral.
"The requests and demands for our major are rising because the e-commerce industry is developing rapidly," said Hou Xiaonan, a dance teacher.
The students are trying to follow in the footsteps of people like Wang Houhou, a self-described shopaholic, and her friend Wang Ruhan.
When they began posting tips on China's social media about good fashion and where to find it last year, the pair had no idea that their new hobby would make them money.
But soon enough, the Shanghai-based duo's posts and videos won hundreds of thousands of viewers, and retailers followed, vying for their endorsements.
Like other wanghong, they are now leveraging their cyber-fame with an e-commerce fashion business that they launched earlier this month.
"I would just find a very interesting item that I would wear, and I would take weird photos of it and post it on the blog, and people really go and buy this stuff," Wang Houhou said, almost in disbelief.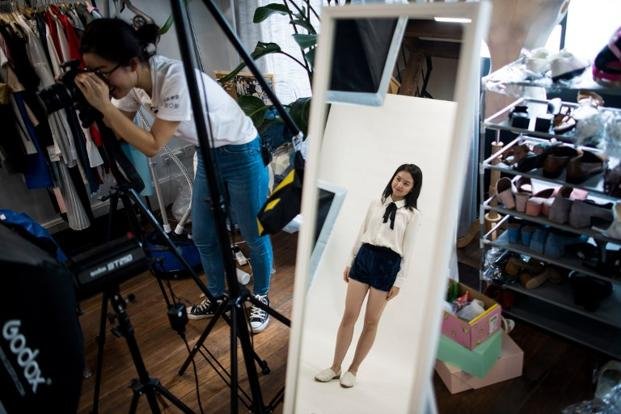 Internet consultancy Analysys International estimated China's wanghong industry was worth 53 billion yuan ($7.7 billion) last year and would double by 2018.
"A nobody can suddenly become prominent and average people can become celebrities," said Yuan Guobao, author of The Wanghong Economy.
The patron saint of wanghong is Shanghai's Jiang Yilei, 30, a graduate of a top China drama academy whose low-budget comedic video rants on everything from urban life to relationships went viral last year.
"Papi Jiang", as she is known, now has 23 million followers and product endorsements including New Balance footwear and watchmakers Jaeger-LeCoultre.
Wanghong content is typically bland day-in-the-life live-streaming that earns small digital monetary gifts from fans.
But many wanghong are profoundly impacting China's bustling e-commerce as retail "influencers", said Zhang Yi, head of mobile Internet consultancy iiMedia Research Group.
New incubator companies, formed to find and groom wanghong, are cashing in, such as Ruhan Holdings, which last year drew 300 million yuan in investment from e-commerce leader Alibaba.