His name is Kamal Haasan and he is not a Muslim. We all know that, but someone seems to think otherwise. 
On Sunday, an article by Manika Gupta in The Financial Express titled Is Kamal Haasan anti-Hindu, does he even know what he is talking about, talked about how the actor is making "anti-Hindu" remarks because of his alleged Islamic faith.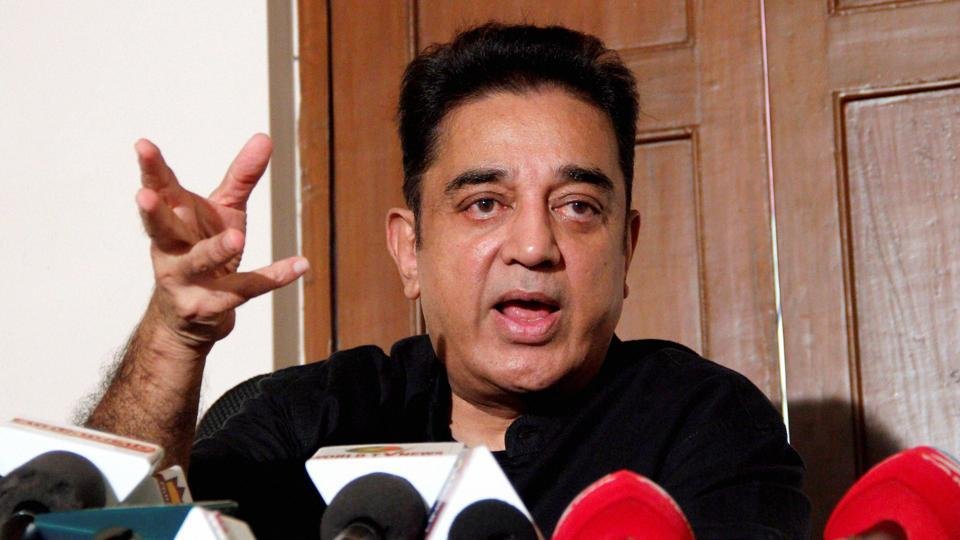 The rant was in reference to Kamal Haasan quoting Mahabharata while making a statement about women being used as a guarantee in gambling and the complaints filed against him.
Here's what Gupta says in the article:
"He is not only inciting enmity between the two groups but also forgetting that his own religion has instances of worst condition of women. He should focus on triple talaq and issues like that rather than bothering about one-off reference in the Mahabharata. Only if he could mind his own business!" 
These lines make it very clear that Gupta thinks that the actor is Muslim since his surname is Haasan. But what's more disturbing here is that the writer has so casually equated freedom of expression and religion. 
According to her, any criticism of Hindu epic must not stem from someone who's not Hindu and so Haasan being a Muslim should just stick to his faith. More so, if you point out sexism in a Hindu text or criticise it, you become anti-Hindu.
Now, the facts: Kamal Haasan is not a Muslim: he's a born Tamil Brahmin who is a self-declared atheist. 
The controversial lines which asks Haasan to mind his own business (read: his Islamic faith) have now been removed but not before readers noticed the huge gaffe and slammed the writer.
And rightly so, because it shouldn't matter what religion a person belongs to when he or she is expressing an opinion. However, it's just good sense to be factually correct and not make judgments based on that.
@samjawed65 What a fall in journalistic/editorial standards! He was originally "Kamalahaasan" which he changed to Kamal Haasan. So now he's a Muslim!

— Don Toxique (@DonToxique) March 27, 2017
Sadly today reporters&editors of papers have zilch knowledge.Writer thinks KamalHassan is a Muslim coz of last name! https://t.co/01MT8883Lk

— Swatantra فاطمة (@zarafshan) March 27, 2017