"Since they don't understand what it is, they either leave it to God or make it a taboo and just don't talk about it. Everyone is curious about it, everyone wants to know about it, but scared to start a conversation," Dr Surbhi Singh says.
The 'it' Dr Singh refers to is menstruation. 
The gynaecologist is part of an initiative called 'Break the Bloody Taboo' organised by NGO Sachi Saheli (meaning True Friend). She visits government schools where she interacts with young girls about the taboos surrounding menstruation and answers any questions they may have about it. 
She has already conducted 70 such sessions in government schools across Delhi so far. Most of these schools do not have any other sex education classes.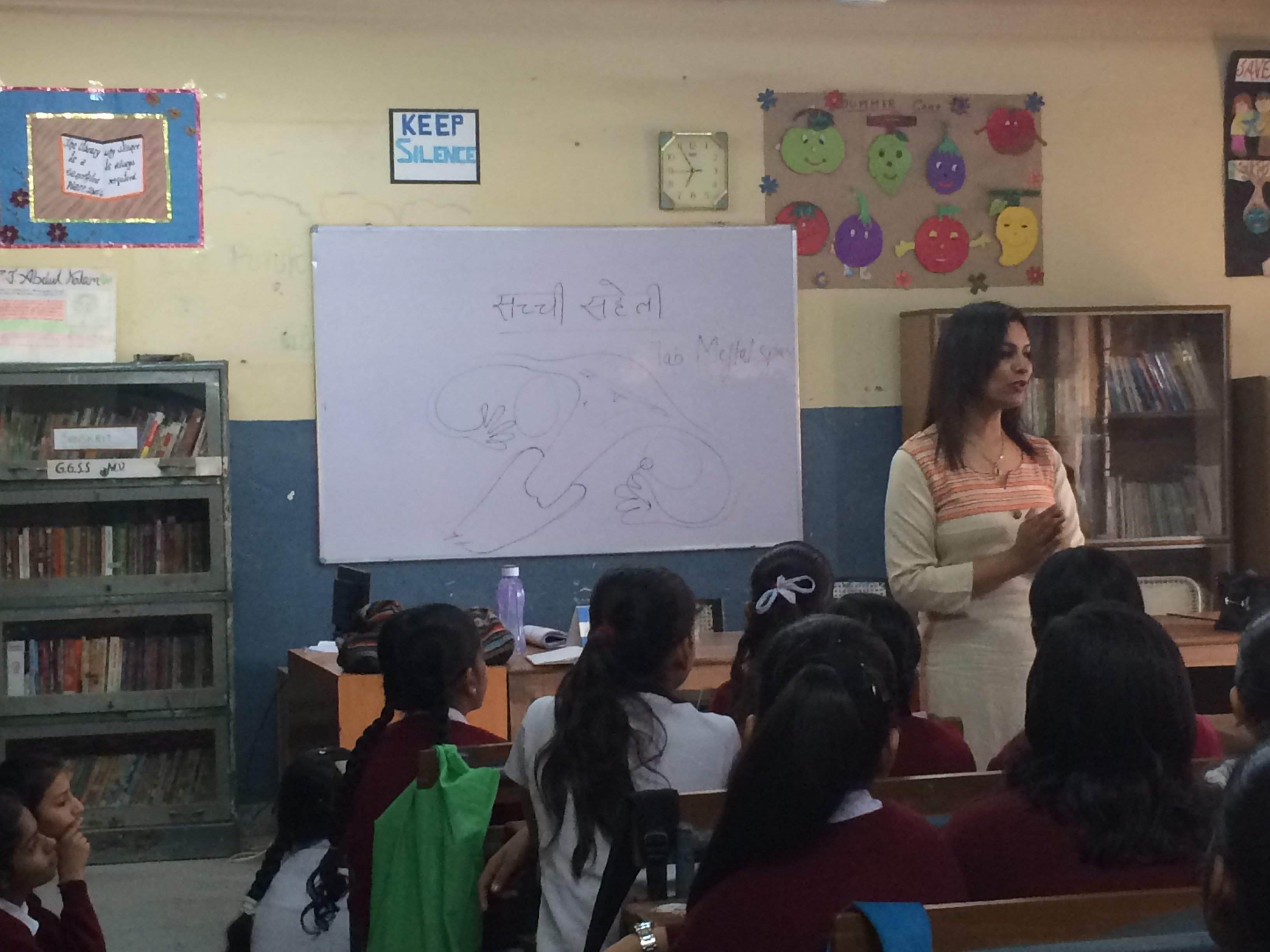 What does the session deal with?
During a session Dr Singh aims to not just break myths about the subject but also give logical and scientific answers to questions. 
Dr Singh feels it's important to dispel these myths at a young age because it's harder to to convince older women that they have misconceptions.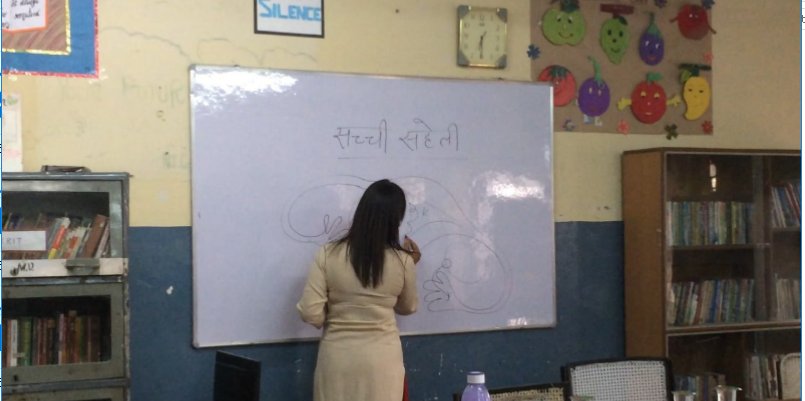 She also explained why the classes were being conducted in government schools.
"We chose to conduct workshops at government schools as it had students coming from lower economic classes. Students coming from upper classes are equipped with other sources and resources to acquire knowledge. They can even read about it on the internet. But there is no one to tell these government school children because neither do their parents have time nor do they have knowledge," she says. 
What questions does she get?
"Many girls used to feel bad for getting periods because they don't even understand its significance and why it is considered a healthy sign. Also, the kind of restrictions they face at home worsens it. Many are not allowed to touch utensils and food items or even sit on the bed," Dr Singh says. 
Among the questions she has to address are those on period cramps, advisable medications and how to maintain hygiene during the menstrual cycle. She also speaks to students about the importance of menstruation in the human reproduction process.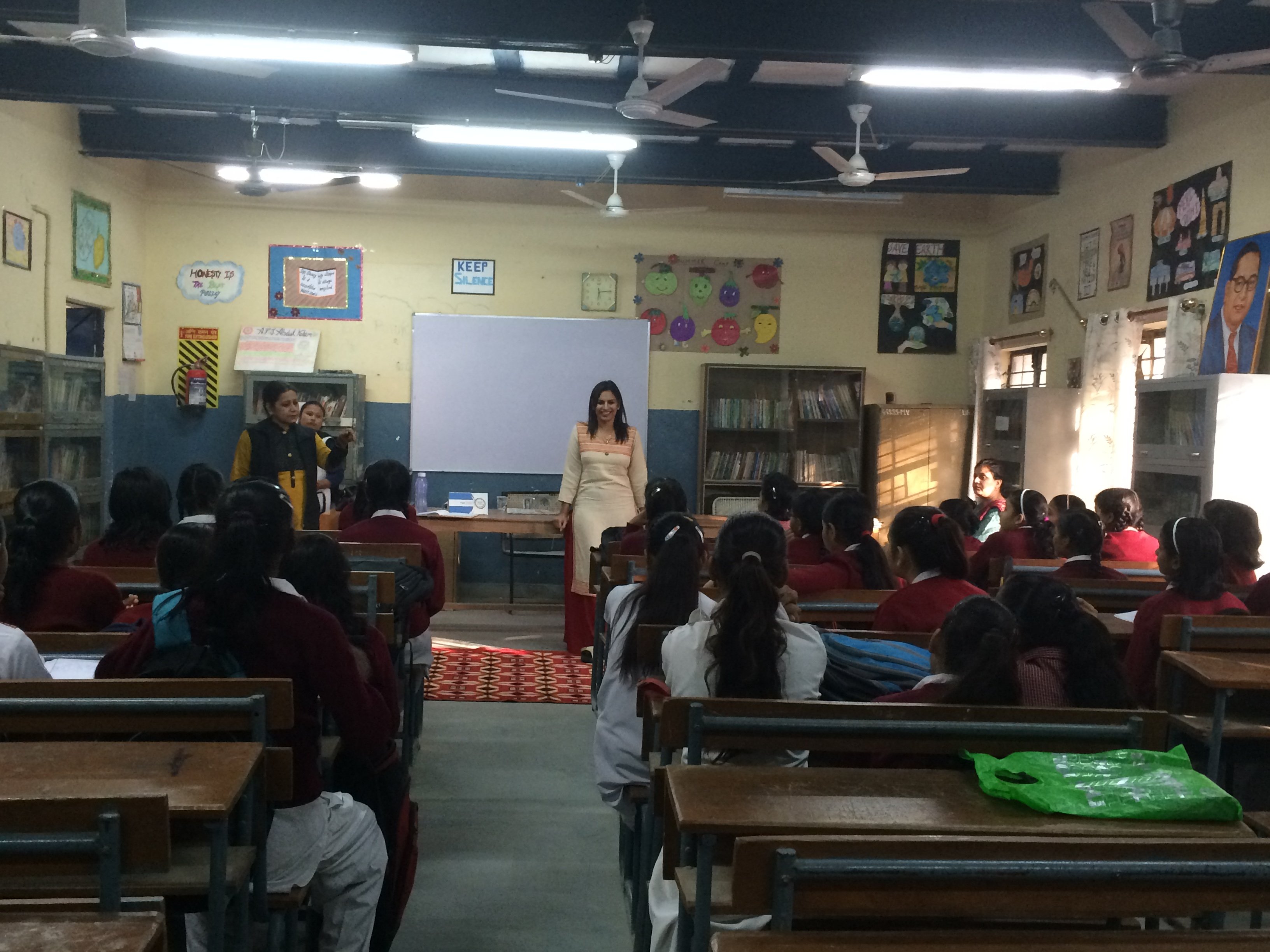 However, it isn't easy to get the girls to open up about it given the stigma about their periods. 
"Initially girls never spoke a word about it. Most girls would bow down and try to hide their faces the moment I bring up the topic. To make them feel more comfortable, I quote examples from my personal life. It becomes necessary to a form connect with them," she says. 
Dr Singh says girls should be made aware about their bodies and they should be proud and confident about them. 
"Lag jaane do nishaan.. Ho jane do pareshaani.. Pata lagne do ki hum ladkiyaan hai,(Let there be a stain. Let there be discomfort. Let them know that we are girls)" Dr Singh says. 
Watch our video of Dr. Surbhi Singh here: