During the festive season of Durga puja, pandals across West Bengal are known for creating unique idols with diverse themes. One such pandal in Chakdah, a suburban town, has constructed an idol of Mamata Banerjee portrayed as Goddess Durga to honour her achievements as the Chief Minister of West Bengal.
The 10-hand fibreglass idol dressed in Didi's trademark blue bordered white sari and slippers shows her holding symbols of schemes introduced by the Chief Minister in the past five years. The backdrop to this image is a map of West Bengal, with its 25 districts marked out.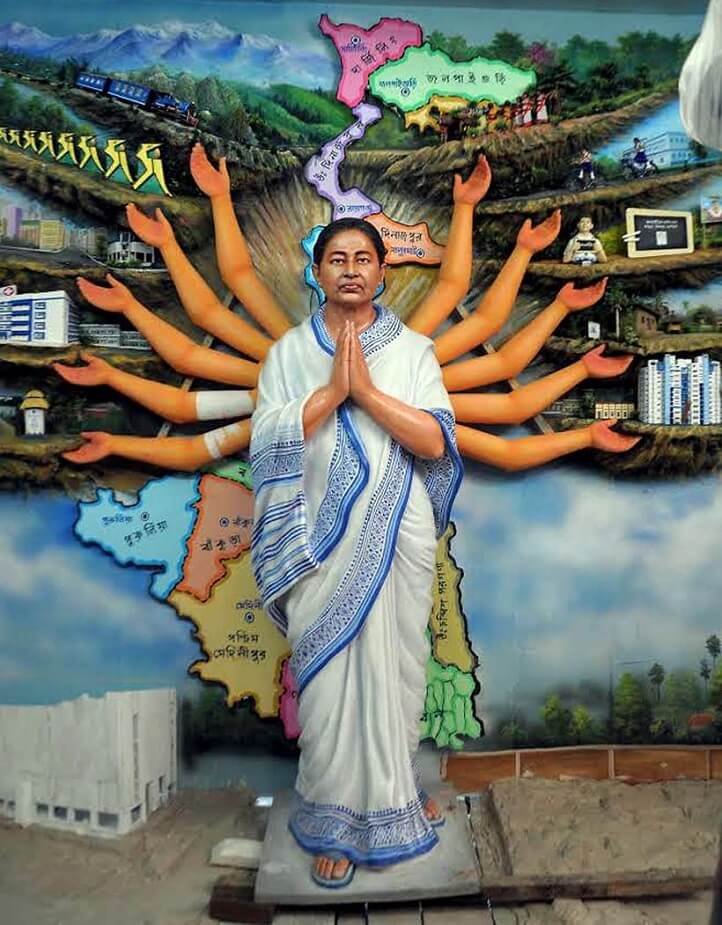 According to an Indian Express report, the 5.5 ft model of Banerjee which was inaugurated at Prantik Club on October 4 has already created quite a buzz and expected to draw in a lot of crowd.
Similarly, another idol at the Bhawanipore Durgotsav Samity pandal features a woman wearing a blue bordered white saree offering flowers to the goddess. The deity's hand is placed on the latter's head as a sign of blessing.
Didi being elevated to the stature of a goddess only shows how much reverence people have for her.