Tucked discreetly at the bottom left corner of the fifth page of Times Of India's Thursday edition (Delhi) is one of the most hilarious clarification messages that we have seen in a long time. 
Here's a screen shot: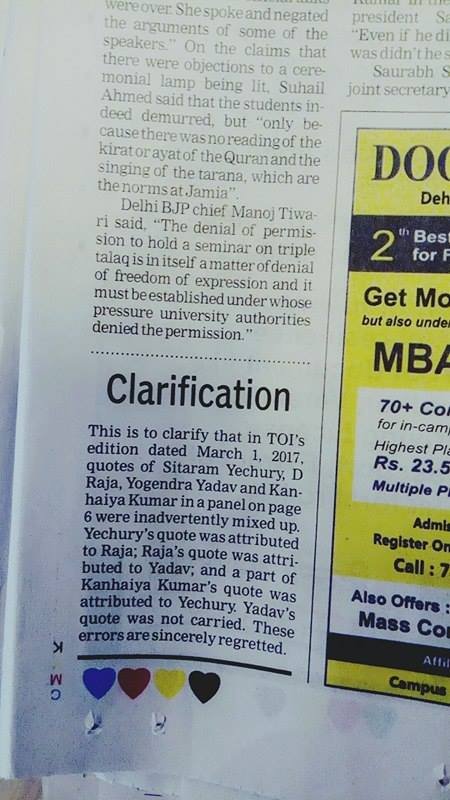 Yesterday, TOI incorrectly attributed quotes to some people in a report. 
This is the mixed-up panel of quotes that the above clarification is referring to: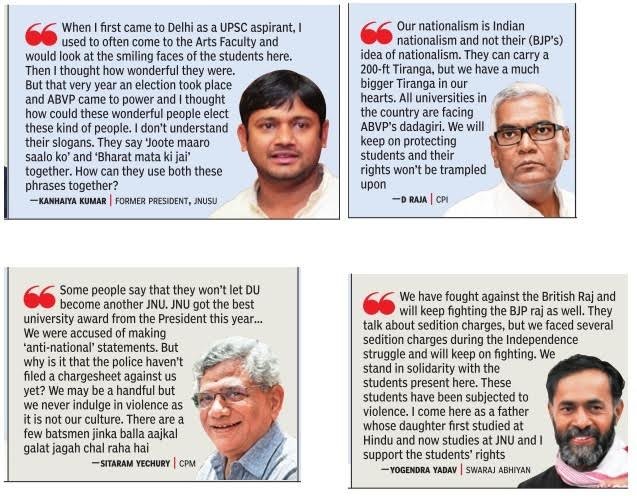 The quotes accompanied a report on an anti-ABVP march carried out at Delhi University on Tuesday by nearly 2,000 students and teachers from DU, JNU, Ambedkar University, Jamia Millia Islamia, Ashoka University and other institutes.
Needless to say, the small side-note was immediately spotted by Twitter users, who had a good laugh over the hilarious mix up. 
But we must give it to TOI, for providing some comic relief in an otherwise tense political debate on the Ramjas violence and Gurmeher Kaur row.
Feature Image Source: ScreenShot