After HRD Minister Smriti Irani made a fiery speech in Lok Sabha on Wednesday rejecting all allegations levelled against her and the centre over the Rohith Vemula suicide case, a video has emerged on facebook where the user, Zikrullah Nisha, is accusing HRD Minister Smriti Irani of lying in the lower house of the Parliament.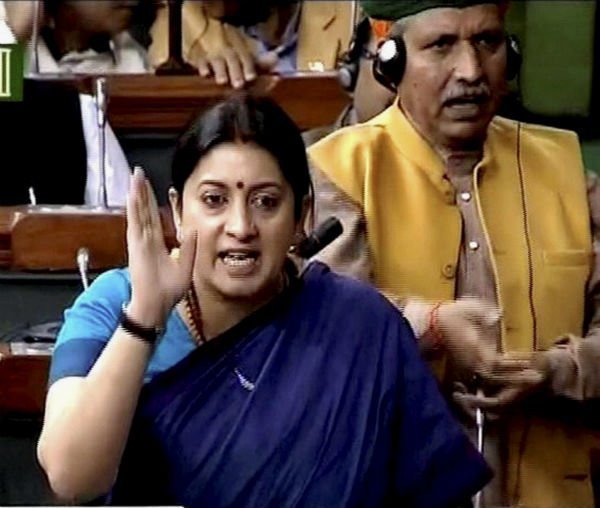 Smriti had accused the opposition of politicising the death of a child. Citing the Telangana police report, she said, "No one allowed a doctor near this child, to revive this child. Instead, his body was used as a political tool. No police was allowed till 6.30 am the following morning. Who tried to help this child?"
Zikrullah Nisha, an Economics PhD scholar on campus, claims to be the person who called the health center immediately after learning that Rohith hanged himself.
Nisha posted the video on her FB page on Thursday, which shows a doctor, along with police personnel and university's security staff, next to Rohith's body on the bed inside room number 207 of the New Research Scholars hostel. 
(WARNING: The video below is graphical).
Smriti Irani had also mentioned in the Lok Sabha that the night Rohith Vemula committed suicide, she tried contacting Telangana Chief Minister, K Chandrasekhara Rao to enquire about the situation, but couldn't reach him because she was told he was buy, reports Indian Express.
(Feature Image Source: PTI)