Social activist and documentary filmmaker, Divya Bharathi, was arrested by the Tamil Nadu police on Tuesday. She was later released on bail. 
But this particular case grabs eyeballs because Bharathi – who recently made a stinging documentary on manual scavenging – has been arrested now for an FIR that was filed against her in 2009.
Why is the police suddenly interested in her after 8 years?
Bharati told The Newsminute that she is being targetted because of a video she put up recently about the condition of the sanitation workers in the Dindigul campus of Anna University.
The video shows workers, who are still forced to carry out manual scavenging, alleging that the dean of the institution, Chitra Selvi, had been forcing them to carry out various inhumane tasks, including cleaning toilets in Selvi's home. They also complained that they had to repeatedly endure sexual harassment by Selvi's husband.
Selvi has also made the workers clean faeces without providing any safety gear, making them clean with their bare hands and enter the septic tank.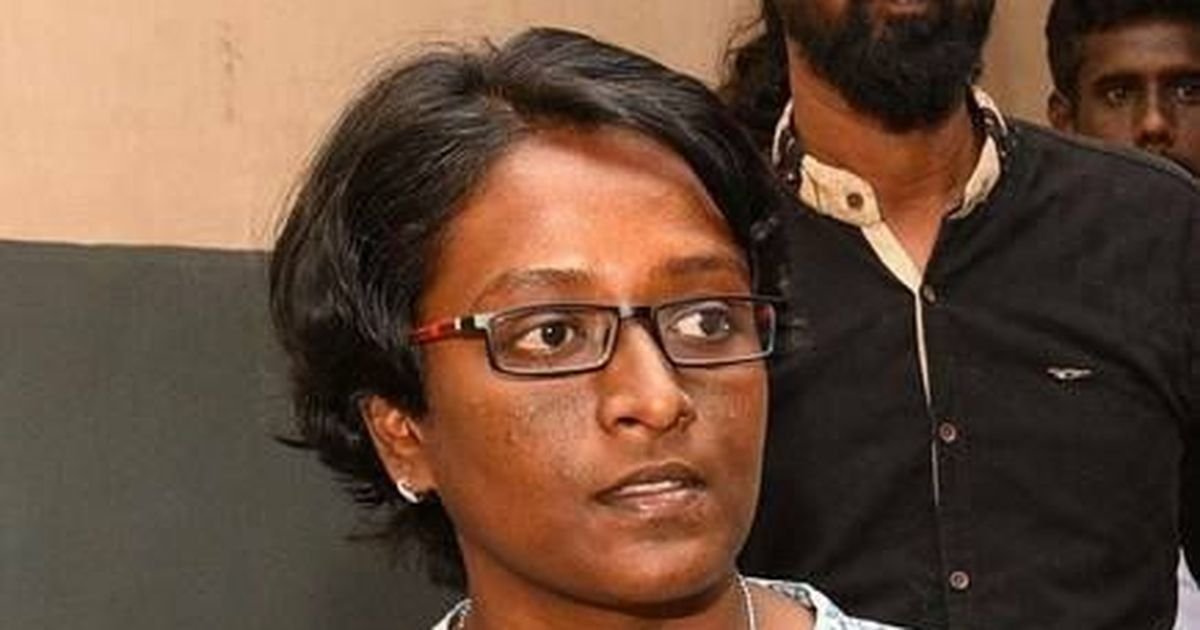 Why was an FIR filed against her in 2009?
When she was a first-year law student in Chennai, Bharathi was arrested for participating in an agitation against the deplorable conditions in which residents of Dalit hostels were forced to live in. 
What's happening now?
According to reports, Bharathi claims to have received constant threats and opposition from all corners since she released the video.
She added that Selvi has registered a complaint and those workers speaking in the video workers were being targeted.
While the Narendra Modi government tries to push the Swachh Bharat cause, Bharathi's documentary, titled Kakkoos (toilet), could be argued as a testimony to the ground reality.
With inputs from PTI
Feature image source: All India Students' Association/Facebook