A video of a desi groom sky-diving into his own baraat has given the internet one of the best and most iconic groom entry of all times.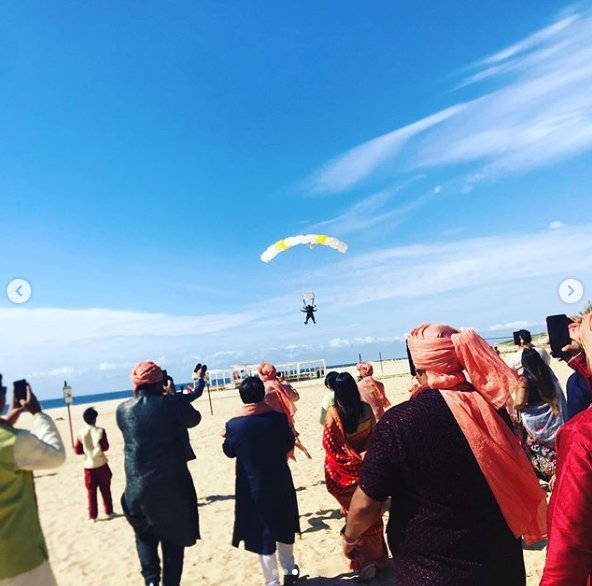 Aakash Yadav, an American-Indian groom who jumped from an airplane with a parachute to marry the love of his life Gaganpreet Singh in Mexico's Los Cabos fought the brutality of a storm to make his grand entrance. 
After over 500 guests were looking up and trying to spot the groom in the sky with his yellow and white parachute, they couldn't stop cheering for him as soon as he descended.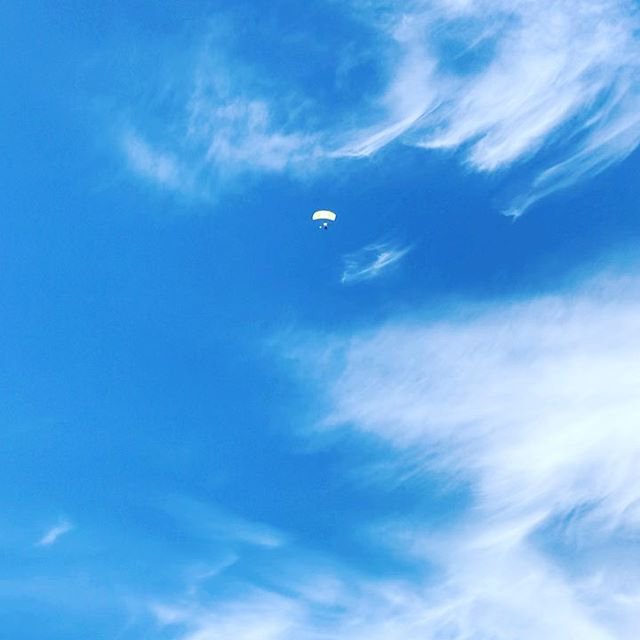 According to Indian Express, this adventurous groom initially wanted to make his grand entry over the seas, in a boat but due to legal reasons that wasn't possible. He further reveals: 
I smiled and looked at my planners and said 'if I can't come by sea then I'll come by sky. 
Zohaib Ali, the U.K based photographer who captured this "crazy" entry spoke about how tough it was to shoot something like that: 
We had to coordinate the dive, with not only us being ready, but also the 500 Indians during the baraat. Plus, remember, we had no contact with the groom after he took the plunge. So we literally were left to look up and anticipate his jump. 
Watch the full video here: 
This adventurous desi groom is giving all the brides a run for their money with his grand entry.