Many of the estimated 40 million widows in India are used to being shunned at every festivity and being considered bad omens. But a businessman from Gujarat defied these odds and did the seemingly unthinkable.
Jitendra Patel, a businessman from Mehsana in Gujarat, recently invited 18,000 widows from five districts to his son's wedding on January 27.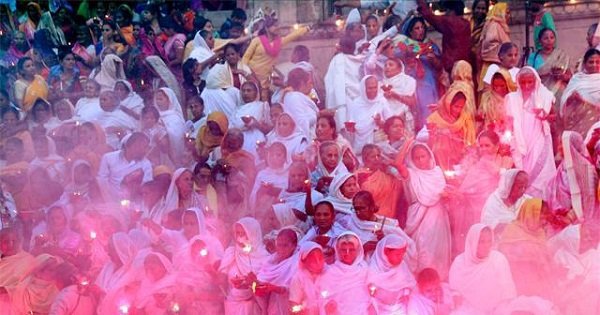 Widows from the Banaskantha, Mehsana, Sabarkantha, Patan and Aravalli districts were special guests at the wedding held in Derol.
Not only were they invited, every widow who attended the function was given a blanket. And 500 widows who were from poor families were even gifted a cow each.
Speaking to the Times of India, Patel said: 
"It was my heartfelt desire that the couple should be blessed by widows, who are mostly neglected by the society. Their presence is considered a bad omen at auspicious functions but I wanted to prove that all these beliefs are nothing but superstitions." 
In a society in which widows are invisible, Patel's gesture stands out as a ray of hope that may inspire others to treat them with greater dignity.