A Taiwanese town has built a giant church in the shape of high heel to attract female worshippers, and it's attracting tourists from all over the world. The church formally opens on February 8.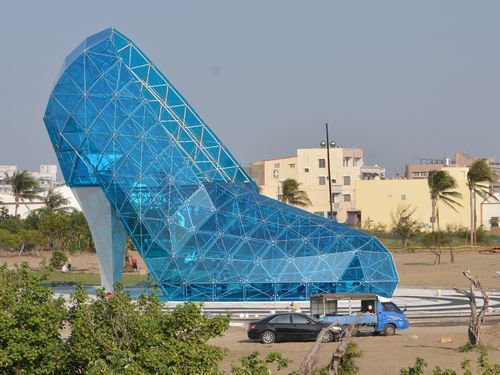 Made almost entirely out of blue-tinted glass, the church resembles Cinderella-like glass slipper. It is 5ft tall, 36ft wide and is said to be made out of 320 pieces of glass.
It's erected in Ocean View Park in Budai town, which is on the east coast of Taiwan. The structure took two months to build and completed only a few days ago.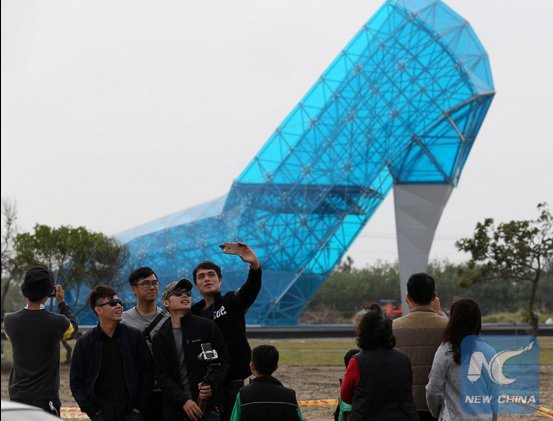 According to Huanqiu.com, which is an affiliation of the People's Daily Online, the church is tailor-made for women, and includes attractive design features such as chairs for 'lovers,' maple leaves, biscuits and cakes.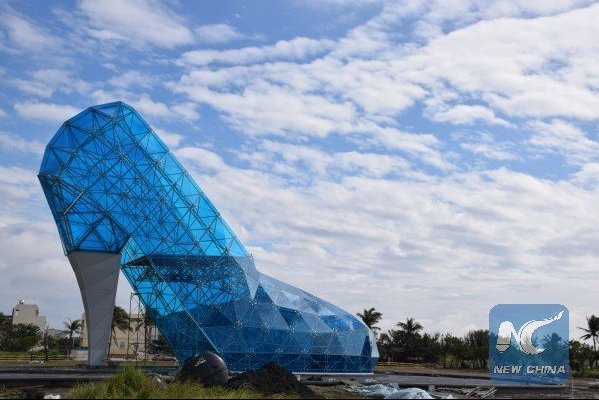 Check out the video here: