This is no ordinary road trip. In fact, it may be the first of its kind in India.
Two friends from Odisha, Satabdi Mishra and Akshaya Rautaray, started a journey from Bhubaneshwar on December 15. By March 15, they will cover 20 states – clocking some 10,000 km! Their vehicle is a customised mini-truck stacked with more than 4,000 books and, whichever city they visit, they stop at schools, colleges, exhibition grounds, residential colonies, cafes, malls and even by the beach.
Why? They are simply asking people to check out books and read them for free at the venue, for as long as they want. Those who wish to buy, enjoy a 20% discount on all books.

The idea, said Akshaya, is to get people to read and discover the blessings of it, especially in an age when gadgets have completely taken over books. "We generally restrict out interest and time to text books and those that will earn us marks. Sadly, literature and story books takes a backseat. We want to promote precisely that," he said.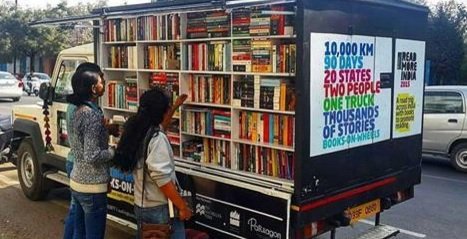 Interestingly, the duo is bearing the entire cost of the travel, said Akshaya, adding that three publishing houses helped them with the stock of books. BTW, only Satabdi knows how to drive.
Watch the video of their recent halt in Bengaluru:
Crazy, isn't it? But they have done it before, albeit only in Odisha, said Akshaya. In January 2014, they bought a second-hand van, took on credit some 1,000 English and Oriya books and rolled off – covering thousands of kilometres across 30 districts in Odisha. "We went into the interiors, and were taken aback when children in some towns told us they had never seen books before," said Akshaya.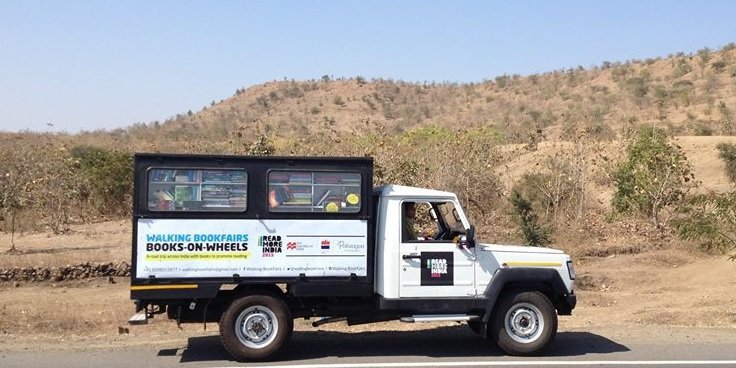 Let's know the couple and their story a little better: 
Akshaya, 33, was working for a publishing house while Satabdi, 31, with an advertising agency in Odisha when they both quit their jobs and joined hands to promote books. They started 'Walking Bookfairs', a mobile bookstore in January 2014, where they simply stuffed books in a backpack and displayed them on streets – outside bus stops, trees and on footpaths, where anybody could come and "feel" the book and buy if they want. 
There have been some pleasant surprises. Once, at one of their footpath stalls, none other than author Ruskin Bond made a pit stop. "He appreciated us and even said he would talk about our work," said Akshaya.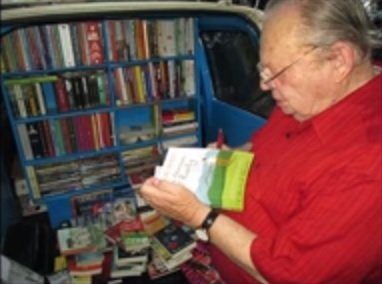 They have also rented a small book shack in Bhubaneshwar amid a beautiful garden that functions with bare minimum furniture and just offers tea from a nearby tea stall. The cafe offers a 20% discount on books all year round.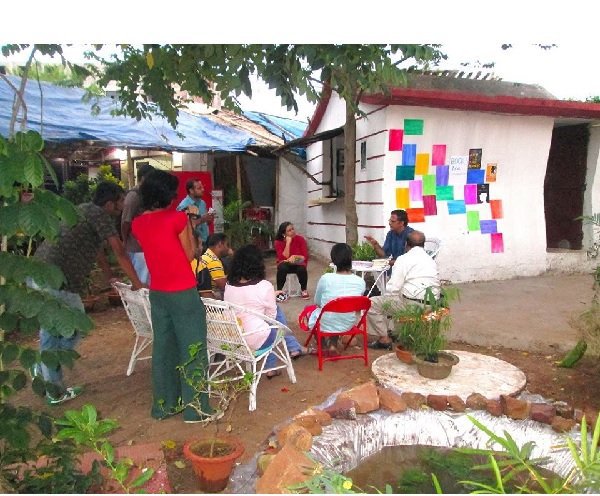 And yeah, they both have been TedEx speakers:
All images are sources from Walking BookFairs Facebook page.