Last month, Hyderabad woke up to a murky drug scandal that involved a number of big names of the Telugu film industry. But a recent drug bust carried out by Cyberabad Police has dangerous implications. 
According to NDTV, in a third major drug bust, four people were arrested on Monday for possessing drugs worth Rs.10 lakh.
This time, however, the drugs were in the form of toffees and were being supplied to Goa for a rave party on the eve of Independence Day. 
Two among the four arrested are engineering drop-outs, one of whom is also a friend of Calvin Mascarenhas, the one responsible for heading the massive drug racket in Hyderabad. 
"We have recovered large quantity of drugs including cocaine, amphetamine pills, MDMA, LSD and Ganja. He is having a number of customers from Hyderabad, even some women customers are also there," Cyberabad Police Commissioner Mahesh Bhagwat was quoted as saying by NDTV.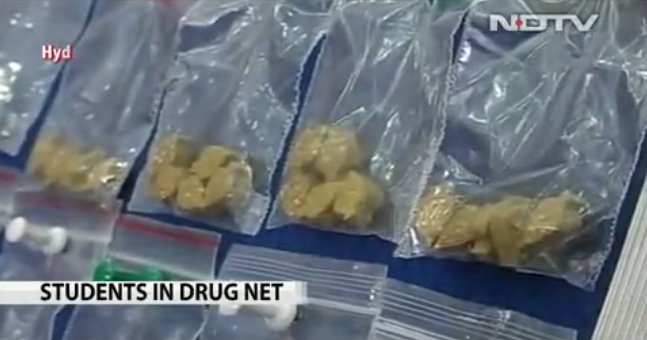 Last month, Telugu Film industry woke up to a murky drug scandal that had the Telangana Excise (Enforcement) Department sent notices to 15 celebrities for their alleged involvement. 
High profiles celebrities like director Puri Jagannath, actor Ravi Teja, P Naveep, Tarun Kumar, Charmee Kaur and Mumait Khan among many were sent summons and questioned by the Special Investigation Team ( SIT) for alleged substance abuse.
(Feature image source: Reuters/Representational)