The ruling BJP and opposition finally came together in Parliament not to discuss bills, but to oppose Delhi's odd-even scheme which hasn't exempted MPs. 
But while most MPs have refused to follow the rules as a mark of protest, this BJP MP sure found a unique way to mark his protest against the ongoing scheme: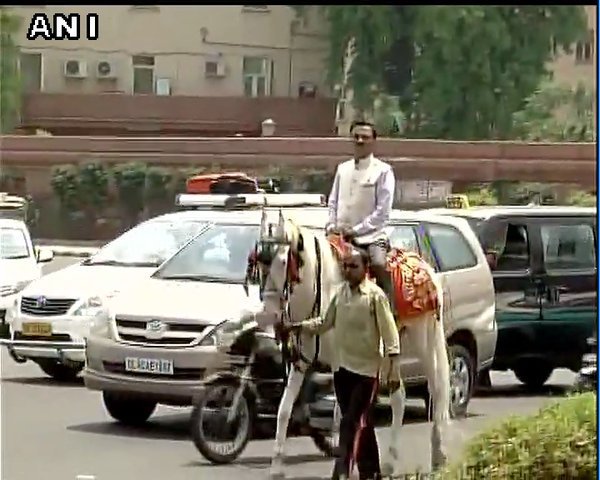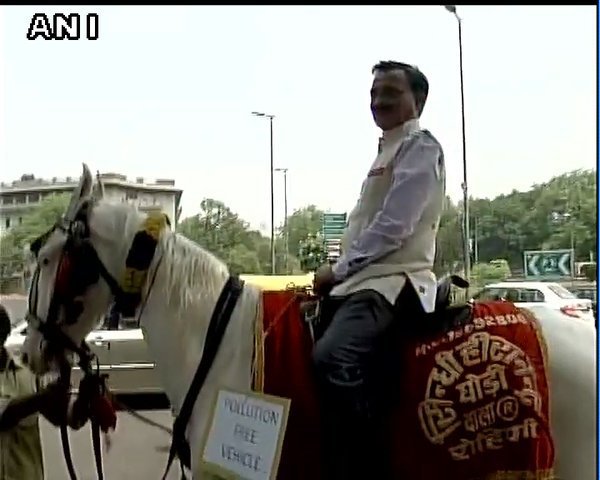 He even labelled the horse as 'pollution free vehicle' to mock at the Delhi government's odd-even initiative to lower pollution levels in the capital.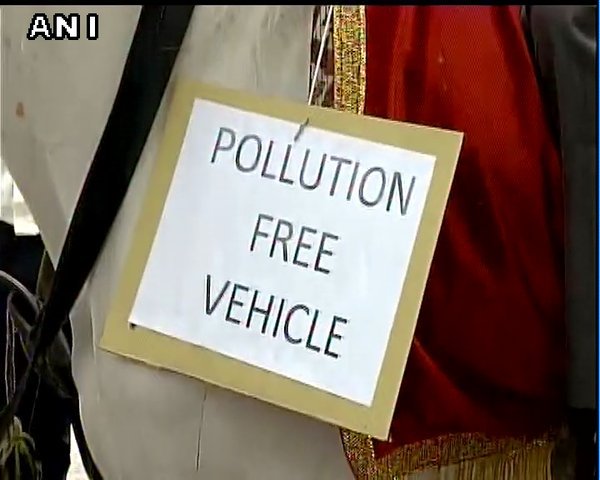 While Sharma may have garnered a lot of attention for his act, but the idea seems to have originated from none other than RJD supremo Lalu Prasad's elder son Tej Pratap Yadav, who rode on a horse in Bihar to "curb pollution and to skirt traffic jams".