The Marathwada region in Maharashtra is battling one of the worst droughts in the recent past where every drop of water has become precious. In fact, in Jalna district, the grave water scarcity has even compelled villagers to cancel marriages.
Just how bad is the water crisis in Marathwada?
Dams in the region are left with just five percent of water ahead of the summer season.
Out of the 75 medium dams in Marathwada, 54 have completely dried up.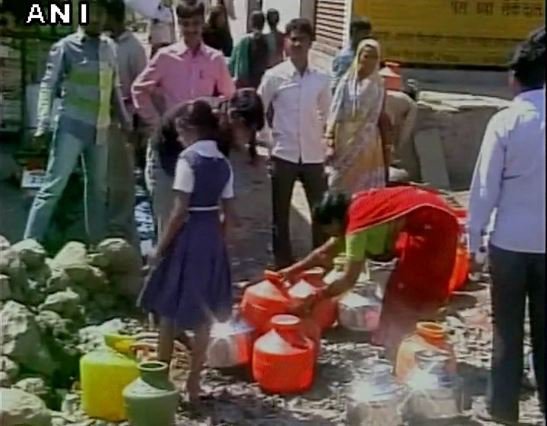 Which districts in Marathwada are most affected?
1.) Beed
In Beed district, 146 irrigation projects and a small river named Bindusara, which serve as chief source of drinking water in the district, have parched.
Nearly 1,200 bore-wells in the district too have dried up. 
Currently, the only source of water is received from Majalgaon reservoir and has stock left only for next 24 days.
As per NDTV report, about 2000 people of Khuntefal village rely solely on water tankers that come once in four days. On top of it, the water they receive is dirty and frothy.
2.) Latur
In Latur, groups of people have been banned from gathering near water sources, in a preventive measure to prevent riots over water. 
No more than five people are allowed at wells and public storage tanks for the next two months.
Water tankers arrive in Latur once a week. 
The water which is brought is from a distance of 35 km.
Water is released through the taps just once a month.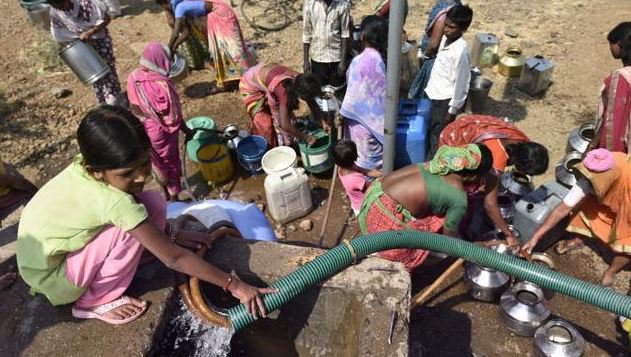 Why is Marathwada facing this water crisis?
The region is reeling from years of below-par monsoon rains. Beed district Collector Naval Kishore Ram speaking to Hindustan Times said, "For the last 3 years, it's rained just about 49 per cent of the average 666 mm annual rainfall."
What steps is the government taking?
The administration pressing in action services like sending more number of water tankers, getting water from neighbouring districts. 
Over 2,500 water tankers are in operation in the region, mostly in the worst-affected Beed, Latur and Osmanabad districts
Railway Minister Suresh Prabhu had said efforts were being made to provide water to the drought parched region via trains.
we are making arrangements for water tanker train for Latur&its movement will be organised as advised by state.Lets remember them on Holi

— Suresh Prabhu (@sureshpprabhu) March 24, 2016
(With inputs from PTI)
(Feature image source: Twitter | @@DDKisanChannel)