The first general election in India was no less than a festival. Millions of people, who until sometime ago were being ruled over by oppressive policies, had now become the rightful electors of their government. But it wasn't an easy task. People who were eligible to vote had no clue about the democratic exercise of casting their vote.
Voters were naive and India was inexperienced. So, to spread awareness, preparations began months in advance. Today, on the national voters' day, let us take you back in time when India's first general election was held, in 1951-52. 
Here is how things unfolded: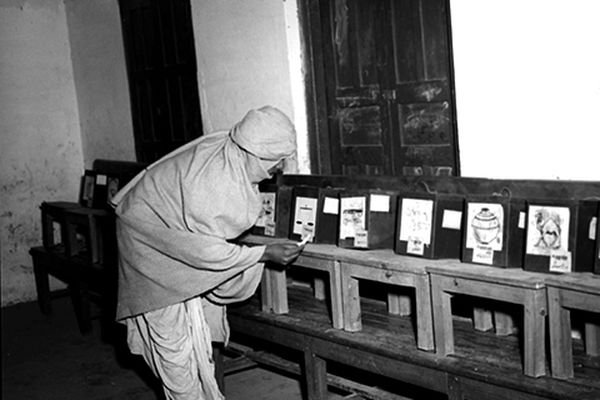 Back then, the minimum age to cast the vote was 21, and around 176 million Indians met the criteria. But the big issue was that around 85% of them could not read or write, and hence, were unable read the political parties' name. 
To solve this, the method of pictorial representation was used and party symbols were designed to help them easily recognize the party they wanted to vote for. Interestingly, Indian National Congress had yoked oxen as its party symbol, and the hand was the symbol for the Forward Bloc!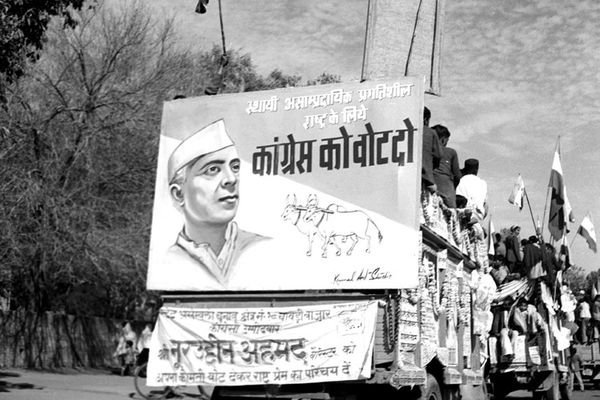 When we think of it today, it seems rather difficult to imagine, but India was in the tight grips of social backwardness at that time. So much so, that many Indian women wished to register themselves as someone's mother or someone's wife, rather than using their own identity. 
So, when this list with mere description of women voters reached the Election Commissioner's office, the names of 2.8 million women voters were struck off the list due to this reason.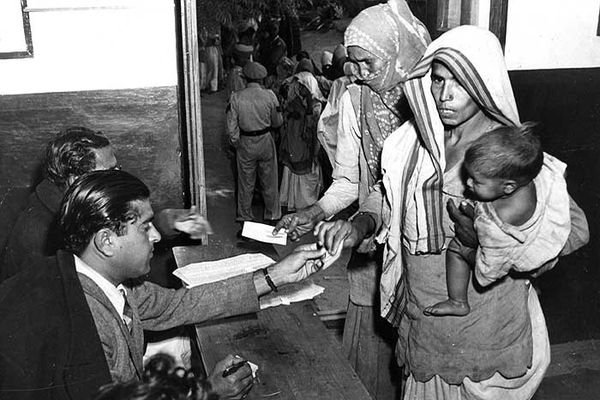 Election campaigns were conducted on a large scale. Public meetings were held and members would go door to door for canvassing. To make people aware about adult franchise, a documentary was screened in more than 3000 cinemas.
As Ramachandra Guha describes in his book India After Gandhi, the election fervour was such that in the streets of Calcutta (now Kolkata), stray cows had 'Vote Congress' written on their backs in Bengali!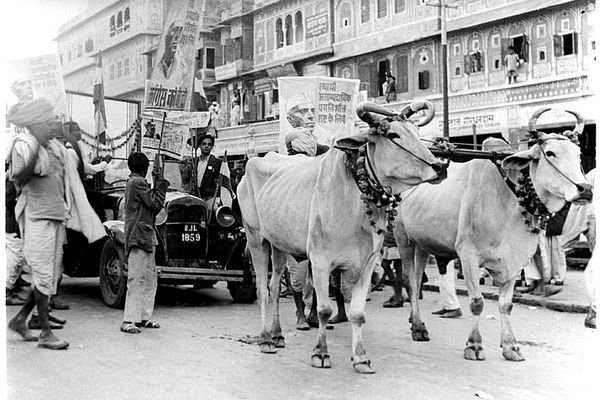 The elections wouldn't have been possible if it wasn't for India's vast human power. 16,500 clerks were appointed on a contract of 6 months to type and collate the electorate rolls and 380,000 reams of paper were used for printing the rolls!
Unlike today, when we have shifted to the Electronic Voting Machine, that time 2 million bullet-proof and tamper- proof ballot boxes were specially designed, which consumed 8,200 tonnes of steel.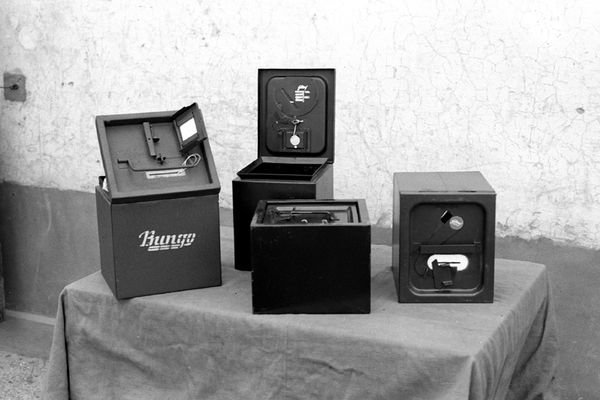 To avoid impersonation, Indian scientists developed a kind of indelible ink which stayed for a week after applying on the voter's finger. The first Indians to cast their votes was a group of Buddhists who lived in Chini tehsil of Himachal Pradesh. They voted on 25th October, 1951. Rest of India, however, went to the poll a few months later- in January and February 1952. 
Finally, votes were counted like this.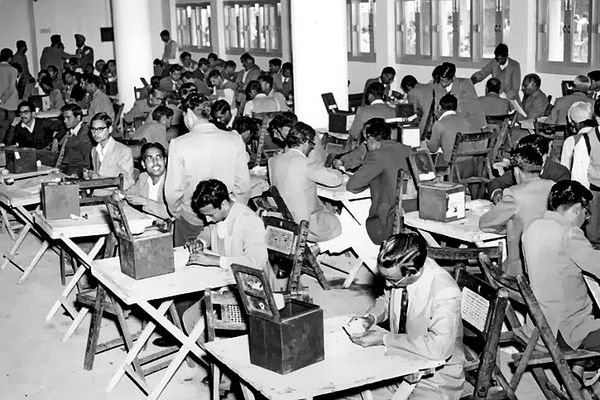 And this is how, with collective efforts, the world's largest democracy came into being!