Rohtak, Haryana's unofficial political capital, was the epicentre of the 10-day Jat agitation in the state. Some peace was restored only on Tuesday after Jat protesters demanding reservation withdrew from the highways and railway tracks
According to a Rohtak resident and journalist, the city is also one of the most important trading centres in Haryana, and saw some major development between 2004 and 2014. Another resident, who did not wish to be named, said it was in this period that some international schools, cinema halls and modern restaurants came up
But now, they all say that the agitation has pushed the city decades back. Sadly, a number of Punjabi and non-Jat businessmen have claimed that their establishments were specifically targeted while those owned by Jats spared.
This is grim tale of the destruction wrought in the city:
According to Gulshan Dang, president of the Rohtak district traders' union, more than 400 shops have been looted and burnt down, along with six schools. In some cases, the school buses have also been burnt
The mob rampaged at least 10 car showrooms in and around Rohtak, including Hyundai, Toyota, Honda, Volkswagen and Ford, and burnt down over 3,000 new and old vehicles in them. The major targets were the Chevrolet showroom on Sonepat Road, the Hyundai showroom at Jind bypass and the Toyota showroom – where an Innova was burnt and three other cars destroyed, along with 50 computers and other furniture at the showroom. 
The newly-built two-floor showroom of Maruti Suzuki, Nexa, which was to be formally inaugurated on February 28, is burnt along with 50 cars. Cars were destroyed at the Honda showroom on Hisar Road
In the Rohtak Industrial Model Town (IMT), one of the biggest projects, Asian Paints, was burnt down. 
Rohtak's only mall, Merian Skytech Mall in Sector 3, has been looted and burnt
The Vita milk plant on the Gohana road near the Sukhpura chowk was burnt. After this, ammonia gas leaked from the plant, forcing residents of the Vita colony to relocate temporarily
In the Model Town area, a shopping hub that houses international brands was set on fire with at least 30 stores completely gutted. Rohtak's signature sweet shop, Gulab Rewri, also located in the area, is burnt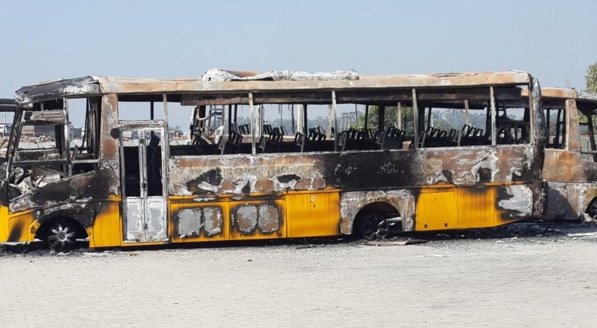 Two private hospitals in this locality were burnt, while Meham police station too destroyed
Major eateries in Rohtak that resident go to for a nice evening are burnt, including the local McDonald's branch, Pappu Bakery and Blueberry Cake Shop. 
Most liquor stores in city were robbed and then burnt.
Rohtak's iconic Hotel Rivoli, where Sachin Tendulkar and other cricketers stayed during his last Ranji Trophy match held in Lahli village, is burnt and damaged.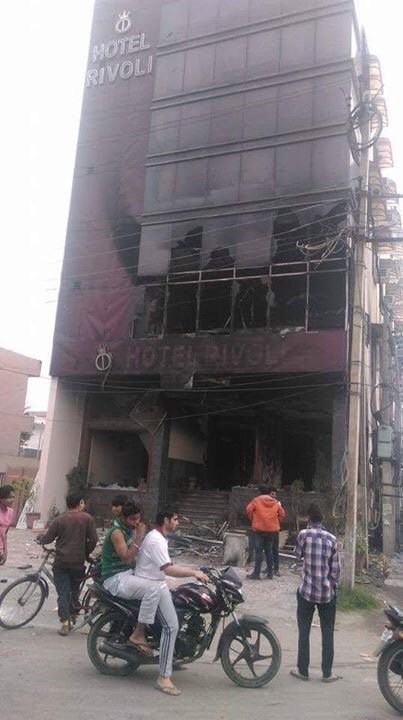 Hotel Viceroy, also a well-known spot, has been robbed and destroyed.
With so much destruction, residents think it will take years for the city to return to its present state.