On Thursday morning, Bollywood actor Sanjay Dutt walked free from Pune's high-security Yerwada Central Jail – eight months short of completing his five-year sentence for his role in the 1993 Mumbai serial blasts.
Since yesterday, we have been reading and hearing a lot about what all he did in prison, other than coming out very often on parole that is. So Dutt made new friends (yes!), hit the gym regularly, read Hanuman Chalisa, made paper files, sang and dance, and acted in a play.
But, The Times of India has this exclusive piece of information that no other news agency has. 
Here is that 'exclusive' report: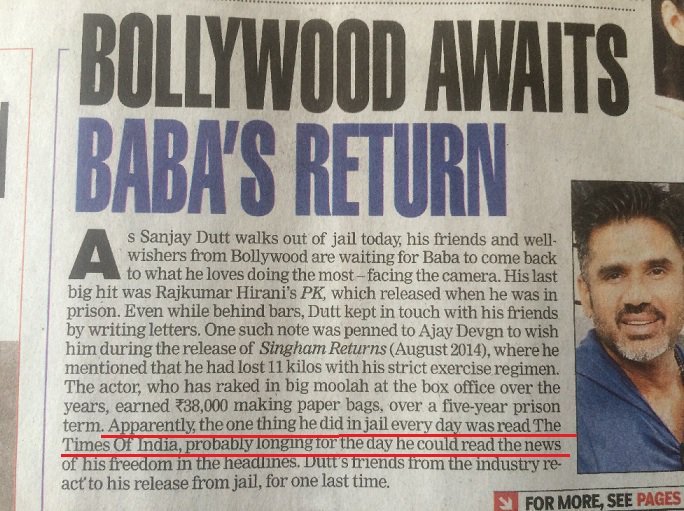 We know the paper takes it's branding quite seriously. 
And reading this, we are instantly reminded of a similar past report that read 'TOI delivery boy cracks IIT entrance exam'.

The report cleverly said the boy delivered the paper daily and went on to crack the tough exam, to which a media website had quipped 'Surely, among other papers?'
Well, the paper never fails to amuse.