When Kiran Kumar Devmani from Ahmedabad decided to make a film on homosexuality in Gujarati, little did he know that he would find himself at loggerheads with the state government, delaying the film's release indefinitely.
An Ayurvedic doctor-turned-filmmaker, Devmani, 32, completed his documentary-feature 'Meghdhanushya – The Colour of Life' in 2012, after which it applied for the customary tax exemption from the state government. 
Watch the film's promo here:
However, while all Gujarati colour films are entitled to an entertainment tax exemption as per a 1999 state policy, it was denied to Devmani's film.
"Mine is the only film that has been denied tax exemption by the Gujarat's government for its content," Devmani told Scoopwhoop. "The government told me they would allow me the exemption only on the condition that I remove all the words referring to homosexuals, and cut out an entire speech by openly gay prince Manvendra Singh Gohil, who makes a guest appearance. That was unacceptable to me."
Watch the controversial speech here: Source: Film's website
A reply to an RTI petition filed by Scroll.in last year confirms this: Since 1999 when the policy became effective, only five films have been denied tax exemption – out of 599 that applied for it. While four were refused on technical grounds, Meghdhanushya is the only one that met with rejection because of its content.
Denied its due in 2013, Devmani took the battle to Gujarat high court. In February 2014, the court snubbed the state government and ruled in favour of the exemption. India's film censor board too has approved the film, giving it an Adults Only rating.
Then what is the problem exactly?
The Gujarat government challenged the HC verdict in the Supreme Court, saying the film could send a "negative signal" that the administration endorses "such ideology". In September 2015, the SC supported the state government and observed that a section of society may perceive homosexuality as akin to "social evils".
The court also granted leave in the matter, which means it'll come up for hearing not before three years – effectively stalling the film.
What next?
Devmani told Scoopwhoop that he now has little hope left, and plans to release the film sometime this year – without the benefit of tax exemption.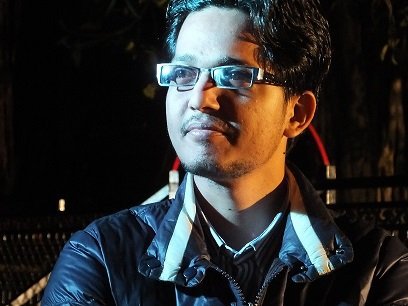 What's so controversial about the film?
"Nothing at all. There is not even one scene where gay men are as much as shown holding hands. It's a narrative of what life is like for homosexuals in India – the way they are mocked and not accepted. It also has a guest appearance by openly gay prince Manvendra Singh Gohil," said Devmani.
The film's title means a spectrum of rainbow. It has been screened thrice: At Canada's Pink Day Film Festival, Chennai International Film Festival and Mumbai's KASHISH International Queer Film Festival.
Feature image source: Facebook