The Jawaharlal Nehru University is likely to witness another standoff between students and the administration over the rejection of Lyngdoh committee recommendations regarding students union elections students on Wednesday. 
JNU students' union on Wednesday passed a resolution at a night-long General Body Meeting making it clear the student union polls in the university will not be conducted as per the Lyngdoh committee recommendations but the JNU Constitution.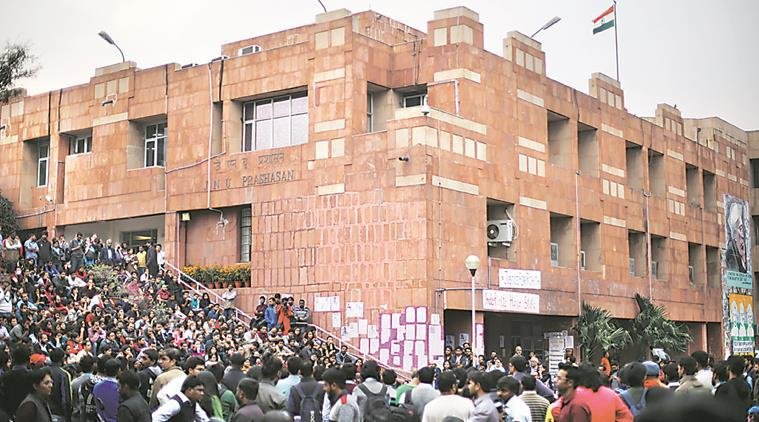 This is likely to bring back the memories of a four year impasse between the students and administration from 2008-12 during which no student leader was elected in the varsity in protest against the Lyngdoh committee recommendations. 
What is Lyngdoh committee? 
Based on an order from the Supreme Court in December 2005, a six-member committee headed by former Chief Election Commissioner J M Lyngdoh in order to examine various issues like eligibility criteria, criminalization, financial transparency and expenditures in students' union elections across the country. 
When did it submit its report?
The committee, which came up with a set of guidelines in its report, submitted its report in May 2006. In the same year the Supreme Court ordered that the Lyngdoh Committee reccommendations be implemented in the Students' Union elections to establish accountability, transparency and discipline.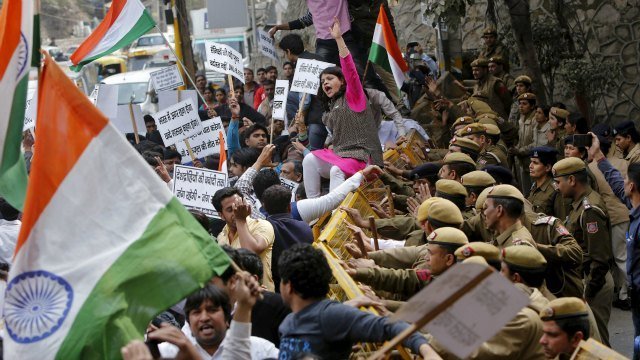 Some of the major recommendations of the committee were: 
A maximum limit of only Rs 5,000  can be spent by a candidate to contest elections. 
A candidate must have 75 per cent attendance. 
The candidate shall not have a previous criminal record. He should not have been tried and/or convicted of any criminal offence or misdemeanour. 
The candidate shall also not have been subject to any disciplinary action by the University authorities. 
The elections be held on a yearly basis and between six-to-eight weeks from the date of commencement of the academic session.
What happened after that?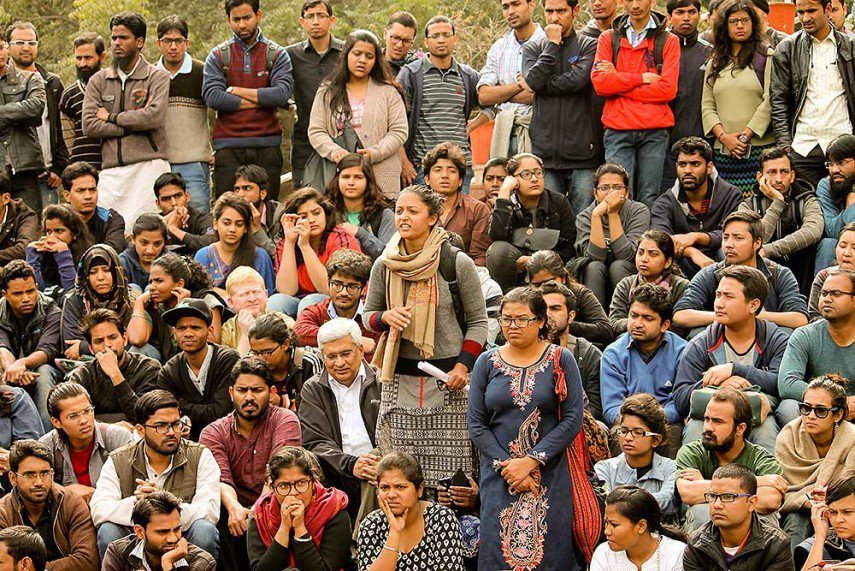 Primarily, the students are against the intervention of JNU administration in the elections. The students are also against a cap on the number of times that a candidate can recontest. Other reservations include the reduction of the campaign time from a month to a week and curb on expenditure allowed for the poll campaign. 
The Wednesday's resolution to reject the Lyngdoh report will take essentially take the JNU back to its position of 2008 when it had shunned the election exercise altogether in the campus as a mark of protest. In fact, several student political outfits in the campus  have not contested elections since 2008. They were also opposed to the presumed succumbing of various students outfits after the five-point relaxation in Lyngdoh committee report. 
Wednesday's resolution of rejection brings them under a common fold now. 
Feature image source: PTI