Kerala's Excise Commissioner Rishi Raj Singh on Sunday claimed that if a man "annoyingly" and "continually" stares at a woman for 14 seconds, a case can be filed against that person, reports The Hindu. 
Singh made this statement when he was talking about women's safety to a group of students in Kochi. The IPS official also advocated the use of pepper spray and women learning martial arts to ward off anti-social elements.
The only problem is that there is no law which has such a provision and during his speech, even Singh mentioned that not a single case of this kind has been filed in the state so far.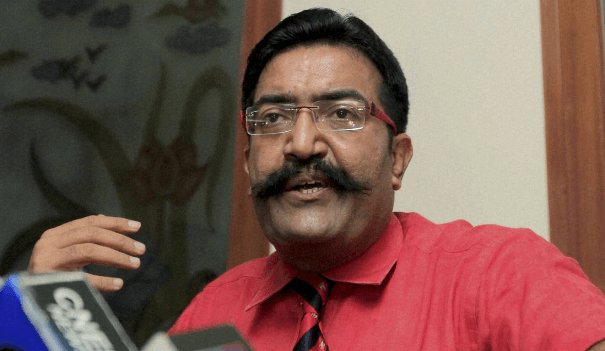 Supreme Court lawyer KV Dhananjaya speaking to India Today called Singh's statement "unbelievably mindless". 
State sports minister EP Jayarajan too was not very impressed with Singh's reading of the law and termed it "annoying". He also added that the bureaucrat was interfering in the affairs of a department he is not part of.
But all of this is unlikely to deter Singh, who enjoys the status of local hero. He is known as a tough cop who isn't afraid to take on the high and mighty and is infamous for being a stickler for rules, reports The New Indian Express.  
Twitterati weren't too impressed with Singh's comments though he may have meant well:
(Feature image source: Twitter | @IndiaToday)