Some people tend to become too friendly when they get drunk and a man in Hyderabad went a bit too far by jumping into a zoo enclosure because he had a rather unusual desire to 'shake hands' with a lion.
The bizarre incident happened in Hyderabad's Nehru Zoological Park on Sunday when a 35-year-old man jumped into a lion enclosure despite warnings by the security staff.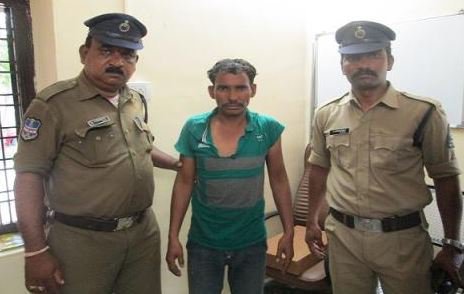 Mukesh, who is a resident of Sikar district in Rajasthan crossed the barricade of the African lion enclosure and then jumped into the moat and swam towards the big cats. That's not all, he even extended his hand towards them in order to shake hands.
Thankfully, the alert animal keeper, R. Papaiah witnessed all the commotion and threw stones at the lions in order to distract them. Using a long pole, he made Mukesh grab it and successfully managed to get him back to safety.
It was later found that Mukesh who works as a labourer with Larsen & Turbo Metro Rail in Hyderabad was heavily intoxicated. He was escaped unhurt with only minor injuries and has been booked on the charge of trespass under IPC.
According to a report by Deccan Chronicle, it is the fourth such incident in the Hyderabad Zoo this year. The incident comes a day after a man in Chile attempted suicide by jumping into the lion enclosure at the Santiago Zoo. Two lions had to be shot dead in order to save the man who received fatal injuries after being mauled by them.
(With inputs from PTI) 
(Feature image source: Twitter| Patrika Hindi News )