Potholes have been a major civic issue in Mumbai, and it is a problem which only seems to get worse every year that has claimed many lives as well. One such tragic death left an impact on Dadarao Bilhore's life and he now gathers broken paver blocks and debris to fill up every pothole he sees.
Every time the man from Mumbai spots a pothole on the road, he says that he rushes to fill it up with his bare hands. He uses material from construction sites, and stomps on it to make sure that no other person, especially those on bikes, faces a fate similar to his son Prakash.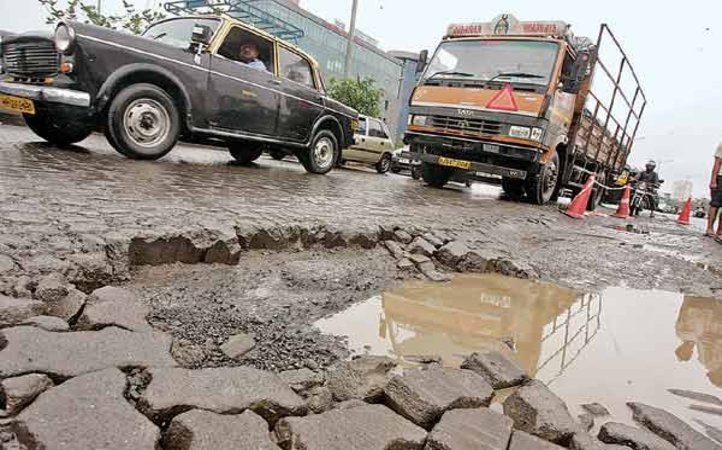 Prakash, a 16-year-old, was riding pillion on a motorcycle with his cousin Ram in July 2015, as he was returning after completing admission formalities at Navjeevan Education Society's Polytechnic College in Bhandup. While they were on the Jogeshwari-Vikhroli Link Road, the bike fell after falling into a pothole submerged in rain water, The Times Of India reported.
Both Prakash and Ram were thrown from the bike. Prakash landed on his face and sustained severe injuries that resulted in his death. Having lost his son to negligence of civic authorities, Bilhore was determined to try and fix the problem, since the administration has failed to.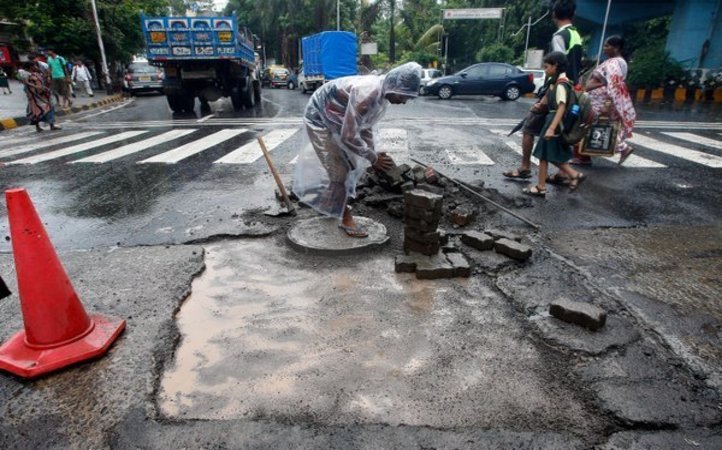 "My son would not have wanted this to happen to anyone else. He was a very good boy, smart, intelligent and full of life. I will continue my fight to ensure that the people whose negligence led to his death are punished. But I don't want others to suffer like I did. I want to make our streets safer."
Bilhore sells vegetables for a living, and worked hard to put his children through school, and Prakash was a hope for a better future for the family. Bilhore says his son's death changed everything, and the family still avoids talking about his death.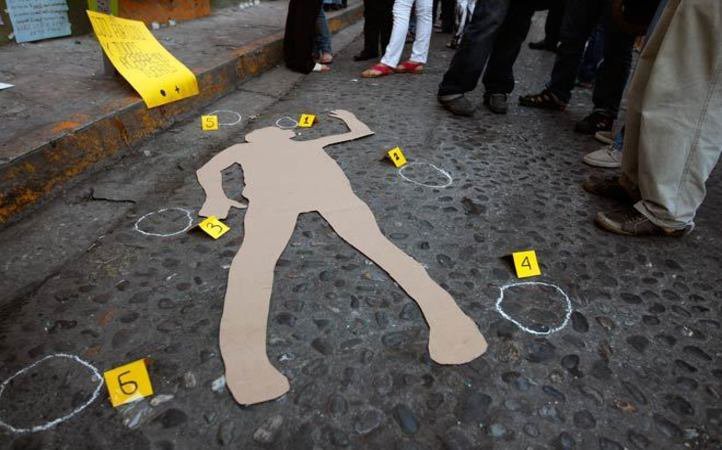 But the 46-year-old has filled over a dozen potholes, possibly saving many lives which could have been lost to a problem the authorities seem to care little about. 
Feature image source: Twitter