A 30-year-old woman in Mumbai has alleged that she was forced to get off an autorickshaw by its driver for slowing down his auto due to her weight, according to a report in Mumbai Mirror.  
The woman has filed a complaint against the unknown driver before the police.  
The incident happened last week when Asmi Shah, a travel-agent from Santacruz, hired an autorickshaw near her residence to reach her office in Juhu. According to Asmi, she told the driver to stop at a particular point as she had to pick her mother on the way.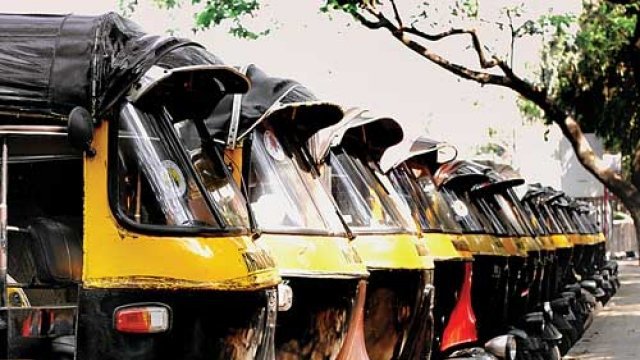 On hearing this, the driver asked Asmi whether the person she's going to pick up was "as fat as" her. 
Asmi told the Mirror:
"He started the auto and after we had travelled a few metres, he asked me to sit in the middle of the seat instead of the corner. I obliged. Since I had to pick up my mother on the way, I asked him to stop at a point. He then asked me if the person who I was picking up was as fat as me. I was shocked and told him not to be so rude and mind his language. He then told me that "main mote logon ko apne auto mein nahi bithata (I don't let fat people sit in my auto) I was stunned by his behaviour," 
On reprimanding him, the auto driver told Asmi to get down. When she cautioned the driver that she will report him to police, the auto driver, according to Asmi said "do whatever you want."
While the lady got off the auto, she managed to click the picture of the rickshaw's registration number and tweeted it out to Mumbai Police and Mumbai Traffic Police. 
Mumbai Traffic Police has told Asmi that they can charge him only under the offence of not ferrying a passenger. 
She has also filed a complaint before the local police to track down the driver but she's yet to hear from them. 
Feature image source: Twitter/AsmiShah