A brave officer from the Indian Navy rescued a man from drowning and gave him an emergency CPR that saved his life.
According to a post by Indian Navy, Lieutenant Rahul Dalal was at the Vypin Beach in Kerala where he saw a person – identified as Mr. Dileep Kumar from Aurangabad – struggling in the water.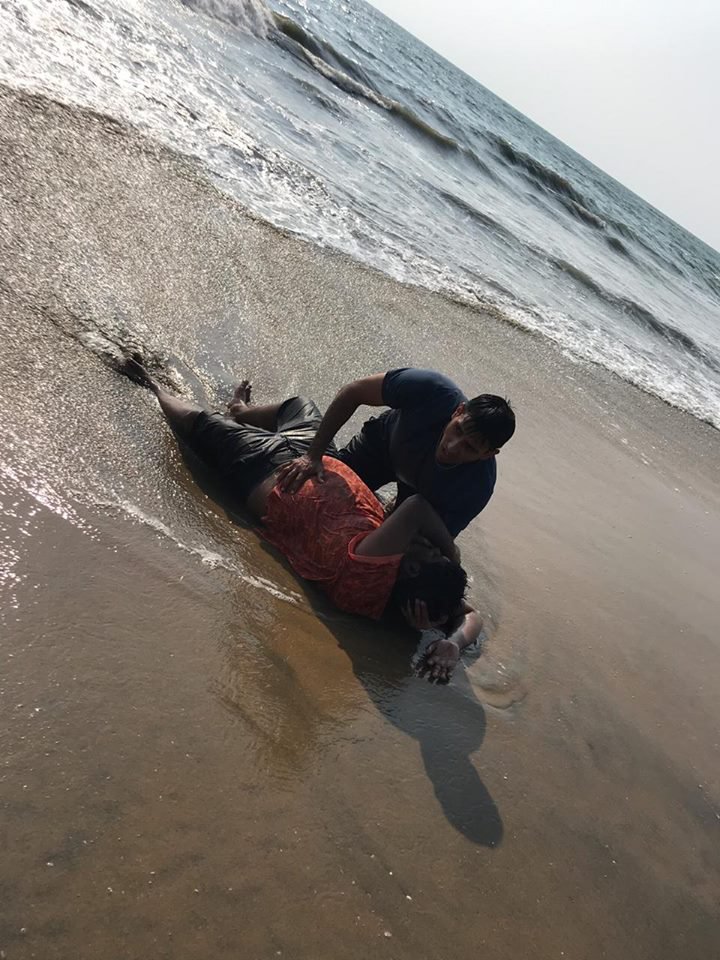 A crowd gathered around the shore but was unable to help him.
Despite the strong under-current of the water and the drowning man panicking, the officer was able to bring him to the shore. But he was unconscious, so Lt. Rahul had to perform an emergency CPR. Some plants were choking his air passage. He removed them and the victim was rushed to a government hospital.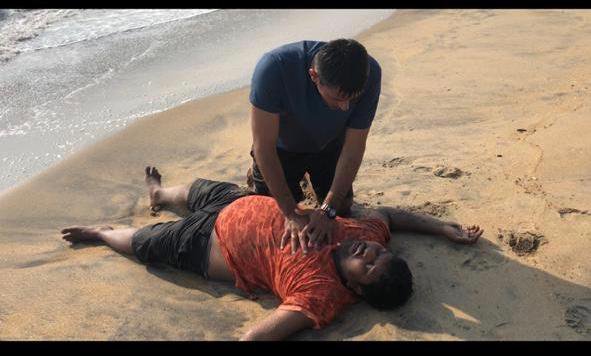 The man was later discharged after recovery.
Netizens are lauding the brave officer for the timely rescue.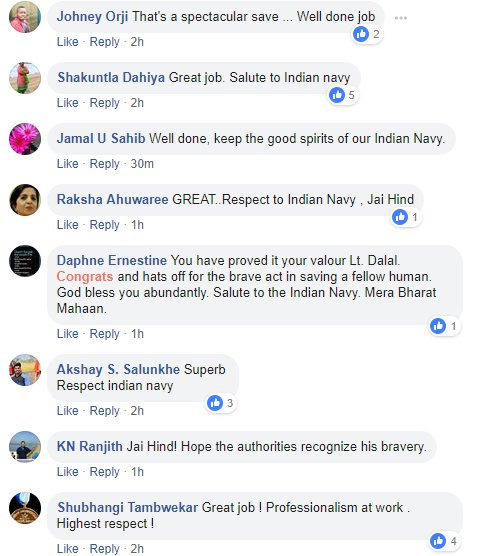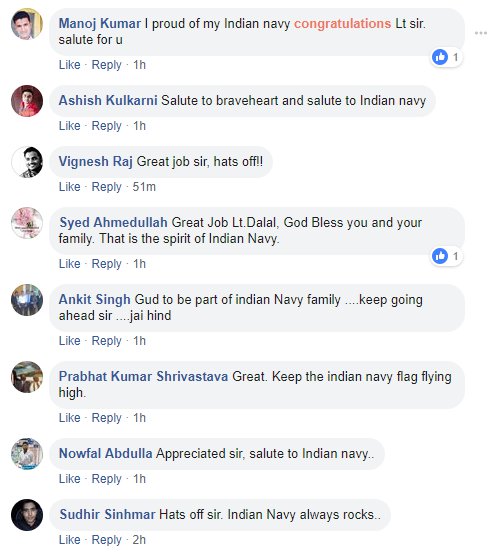 Read the entire post here.
Images and screenshots of the comments are taken from the Facebook post.