Bruce Magistro, a 48-year-old carpenter from Babylon, New York is a living proof that miracles can happen…twice, having won 1 million USD dollars in the New York Lottery for a second time, reports AP.
Magistro says he was shocked and couldn't believe it when he realised that he had won the lottery for the second time, as he always thought that such a feat was impossible. 
He won the million dollar lottery for the first time in 2012. However, Magistro said that most of the money was spent on medical bills for his late wife who was reportedly suffering from lung cancer, reports The Telegraph UK. She passed away two years ago.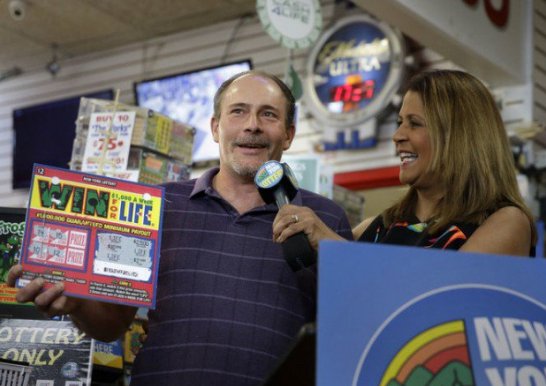 Speaking to The Telegraph UK, Magistro said, "This time, hopefully, I'll invest it and make more money off of it."
He plans to use the million dollars this time to clear off his mortgage debt and help his three children.
Pix 11 news reports that the widower will continue playing the lottery hoping he would win for the third time.
"I can't retire on it, so I'm not going to retire." he says.
The AP report further states that though repeat winners are rare, but they are not unheard of, in New York and other places. 
(Feature image source: Twitter)