When the news of PM Narendra Modi making an announcement on New Year's eve hit the internet, a certain pub chain decided to live stream it with a little drinking game. 
Every time the screen records the word Mitron, Social will offer a pint of beer or a shot of liquor for ₹31 at all their outlets in Delhi. A representative at Social in Defence Colony said to Hindustan Times – 
However, while some pub organisers are worried about the fact that the content of the speech might upset the customers, there are others who are seeing it as illogical to arrange special screenings and are not even considering live streaming the PM's speech. A guest relations manager at a popular club in Delhi said – 
Another party manager said – 
Following this, someone went ahead and turned it into an entire game.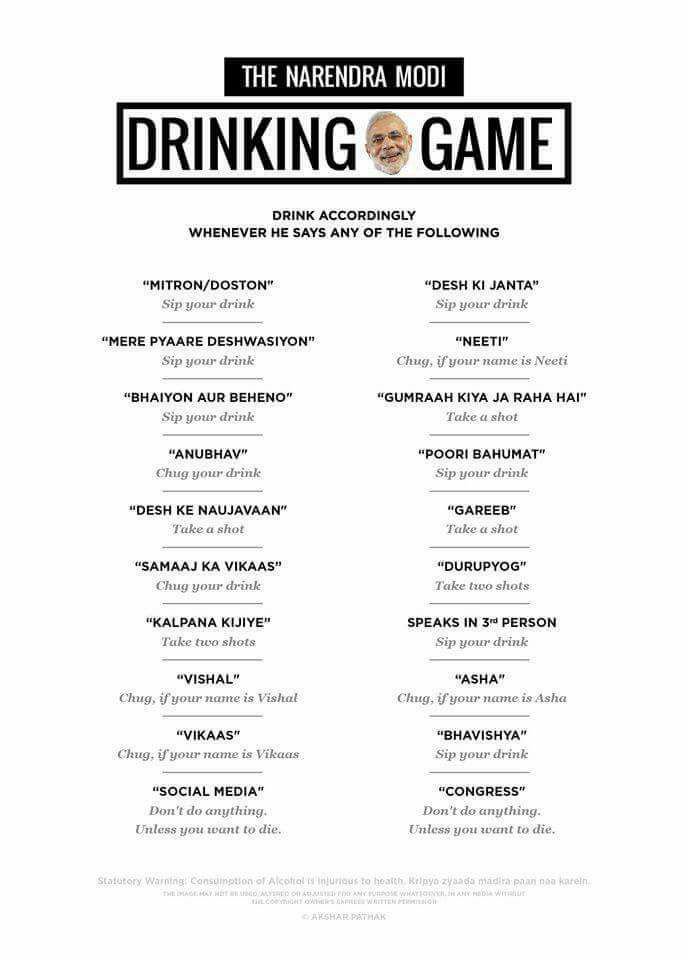 What do you think of this? Tell us in the comment section below.