The death of popular television actor Pratyusha Banerjee came as a bolt from the blue, especially for fans. Banerjee, a 24-year-old had become a household name after playing 'Anandi' in teleserial Balika Vadhu, allegedly committed suicide in her Mumbai apartment on Friday.
While she left no note, speculation is rife as to what prompted her to take her own life. Financial troubles, failed relationship, work offers drying up? The reason remains shrouded in mystery for now.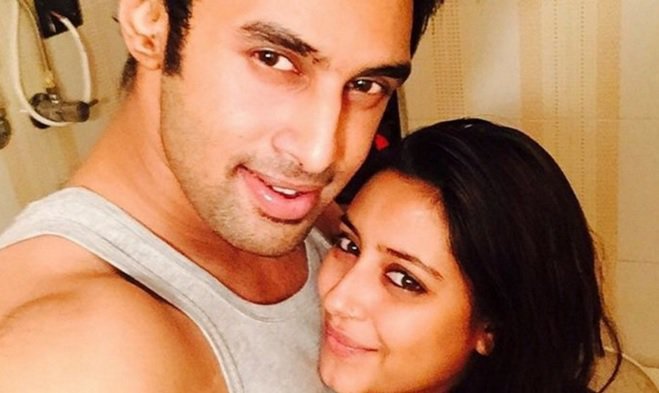 The suicide may even have come as a shock for residents of her hometown – Jamshedpur, the well known steel city of Jharkhand.
Like this report in Hindustan Times which notes, "The alleged suicide by Balika Vadhu's Anandi – Pratyusha Banerjee (24) – has shocked her native city Jamshedpur. She was among some of the girls of the steel city who left their mark in the world of TV and film."
But then, the report goes on to make a bizarre point, relying on ridiculous comparisons.
Its point? That many girls from Jamshedpur who have gone to Bollywood have failed. And just how does it draw this conclusion? By throwing a cursory glance at the career graph of two other women actors from the city who went to Bollywood.
These include Tanushree Dutta, who the report describes as someone "doing small time roles in South Indian films after a string of weak acting performances drove her out of Mumbai". 
And national award-winning Sweta Prasad, who the report reduces to someone who faced "arrest by Hyderabad Police in a sex racket and spent 15 days in jail".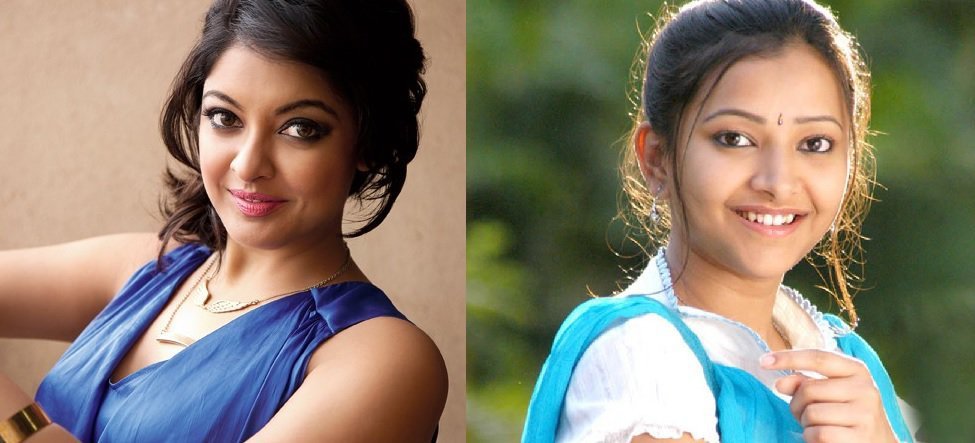 Besides the rather rude and insensitive take on the two actresses' careers, the report does the unthinkable: comparing someone who buckled under pressure and is suspected to have taken her life with women who are very much alive, have tasted success and are still working.
The report even quoted a "noted psychologist" who spoke on just why "Jamshedpur's daughters are failing".
"It's a small town with protected neighbourhoods" – Dr Nidhi Srivastava tells us, adding, "The problem is girls from a small city like ours hardly have any exposure or idea of the exploitations in glamour world."
Also this: "Once they become famous, they try to wipe out their past and start showing off that they belong to this new high life. But the need for emotional and family support is always there in the sub-conscious. And once failure or betrayals strike, they lose it all."
So according to the psychologist, who is relying on speculations like any of us, Banerjee killed herself because she was a typical small city girl. And all small city girls lose it over failure. And no small city girl can cope up with the big city's high life.
We won't even begin listing the success stories to prove her wrong, because the list is just endless.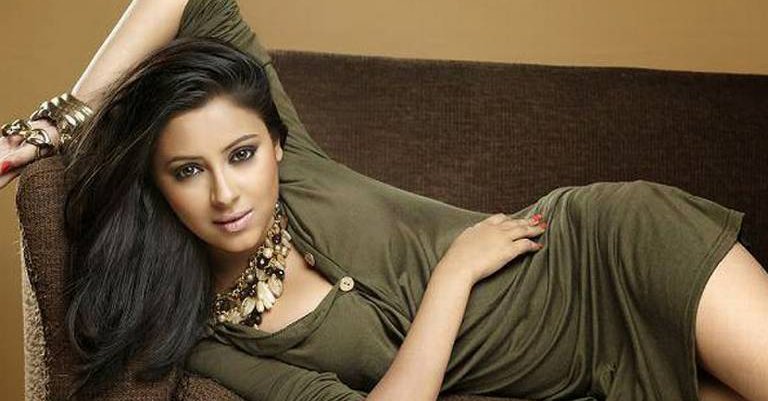 Know what, Dr Nidhi? It's really an insult to all small city girls out there who are struggling, carving a life out for themselves in cities in pursuit of better opportunities and haven't yet killed themselves over failures which every girl – from a small city or not – faces. 
The thing is, different people react differently to what life throws at them.
And before you brush off the report as a local journalist's rant, you should known that it was shared by the newspaper's main Twitter handle and Facebook page as well.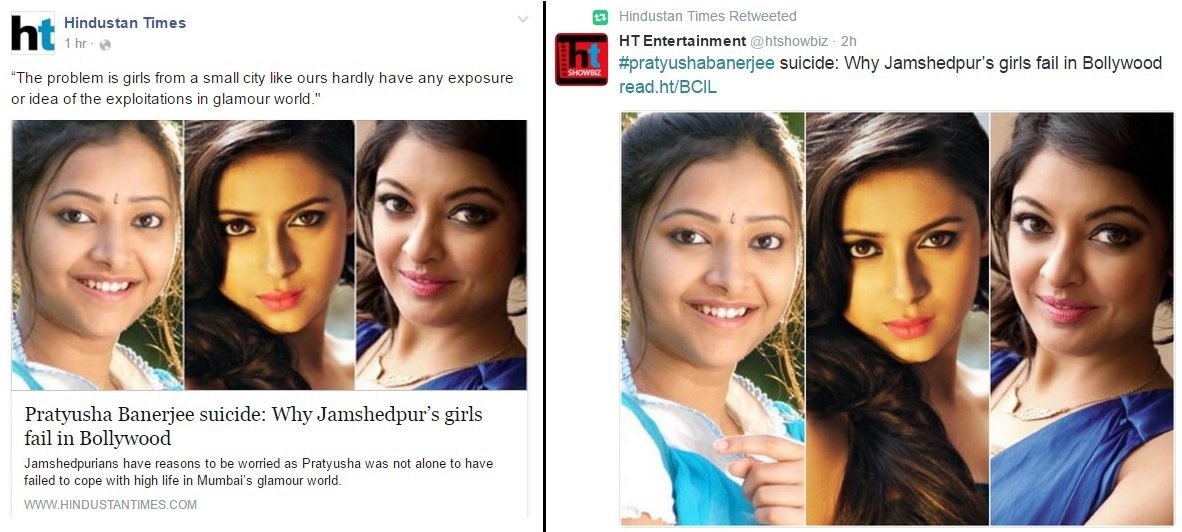 My disgust at the report is shared by many who have slammed the report in comments below the story.
Like one reader, Ashwarya Dubey, who wrote:"Seriously a person just died and look what are we talking about? "Reasons why jamshedpur girls fail in bollywood" have some empathy man (sic)."
Or what another reader, Kumar Ashutosh, wrote: "U could hv done with some less condescending headline. And y paint one town in general? (sic)."
There will be many lists that Pratyusha Banerjee will feature on given the many celebrity names that have tragically taken their own lives. But it perhaps needs to be understood that these are complex issues that tormented an individual, prompting them to do the unthinkable for most of us. The city of their origin wasn't a factor.