In a bid to monitor cow slaughter as well as to keep a track on beef ban in the state, the government of Maharashtra had sought volunteers to become the informers of the animal husbandry department in May. 
And while the requirement clearly stated that the applicants shouldn't have any political affiliations, a detailed Indian Express analysis has discovered that many of them were related to several right-wing groups and were already gau rakshaks.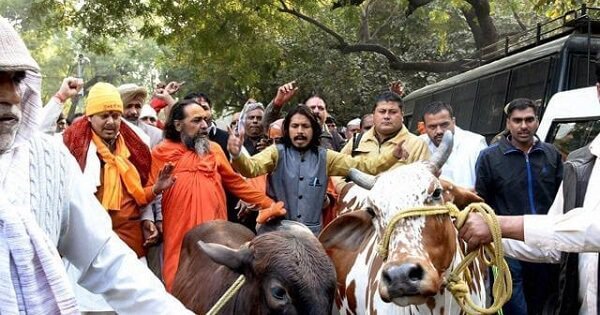 The report says that the animal husbandry department has received over 2,300 applications that were recommended by district deputy commissioners of animal husbandry, who have also taken the responsibility for the conduct of the applicants. 
And it turns out that many of the applicants have turned out to be from to right-wing groups such as the Vishwa Hindu Parishad, Bajrang Dal, Ram Sena, Hindu Sena, Shiv Sena, Durgavahini, Akhil Bhartiya Vidyarthi Parishad and the Rashtriya Swayamsevak Sangh. Most of these applicants have stated their occupation as being social work. 
Coincidentally, the report says that 60 percent of the applicants are already members of gau shalas (cow shelters) and gau raksha groups (cow protection groups).
In May, the Bombay High Court had ruled that beef from outside the state can be consumed by people in the state but cattle slaughter would remain punishable as per the Maharashtra Animal Preservation Act, 1976, reports The Hindu.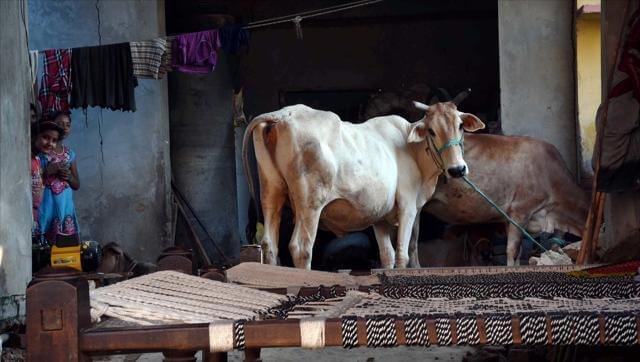 The move to invite unpaid volunteers has been seen as a way to legitimise cow protection through legal means after a string of controversial incidents where self-styled cow vigilantes have assaulted people over the possession of suspected cow meat or cow carcasses.
But Maharashtra isn't the only state making such attempts to legitimise these activists. The government of Haryana has decided to issue "official" identity cards for gau rakshaks in a bid to prevent 'fake' cow protectors from indulging in extortion and violence. Around 100 such gau rakshaks were reportedly given identity cards ahead of the Independence Day. 
A similar move was undertaken by the government of Gujarat which has also planned identity cards for gau rakshaks working with reputed cow welfare organizations. The move was aimed at authorising persons associated with cow protection organisations so as to exclude anti-social elements.
(Feature image source: PTI)