A 70-year-old farmer from Andhra Pradesh has created a sari out of useless rice straw and weed.
Muvva Chinna Krishnamurthy, who hails from Prakasam district's Venkannapalem village, was honoured by agricultural scientists at the Indian Council for Agricultural Research (ICAR) for the feat on Sunday.
Explaining how he did it, Krishnamurthy told The Hindu that he learnt the trick of turning the straw into a rope in his childhood. "In my childhood, I was told how the stalk could be dipped in water and after cutting it into thin strings, they could be rolled together to be used as rope. I added waste weed in my land to this and made strong thread," he said.
Once the thread was ready, he just had to weave it into fabric. 
It took him a little over 30 months or 2.5 years to make the six-yard wonder.
Krishnamurthy, who owns a 12-acre stretch of land, said the idea of recycle occurred to him because he was always facing the problem of finding labour to bunch the paddy stalks for disposal.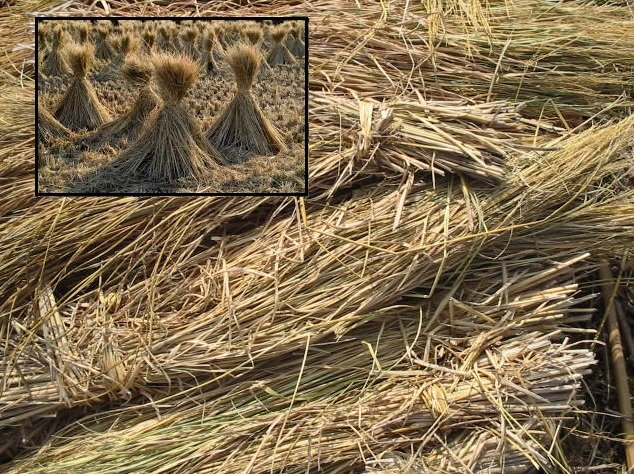 During the award ceremony – which was attended by internationally-acclaimed scientists Robert S. Zeigler, International Rice Research Institute (IRRI), Philippines and S. Ayyappan of ICAR – a friend of Krishnamurthy shared an interesting anecdote: that the sari's maker was offered Rs 2 lakh for the sari, but he did not part with it.
Krishnamurthy now plans to weave other accessories using straw including a blouse, handbag, shawl and even a whip.
Feature image source: Facebook / The Timeless Appeal of the Indian Sari