It's not the rainfall shortage, it's not the over cultivation of the water-guzzling sugarcane, it's not the discrimination in the water supply to sugar barons who have deep nexus with the politicians.
As per the Shankaracharya Swami Swaroopanand Saraswati of Dwaraka-Sharda Peeth, the water crisis, severe drought and alarming number of farmer deaths in the state of Maharashtra is due to the citizens of the state worshiping the 'unworthy' Shirdi Sai Baba, reports Times Of India. 
The 'sage', who is on a fortnight-long visit to Haridwar, said it is 'inauspicious' to worship Sai Baba, who was a 'fakir'.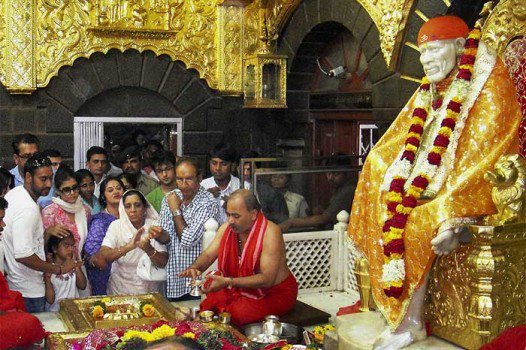 "Calamity strikes and such places suffer drought, flood, death or fear, where those unworthy of worship are worshipped. Maharashtra is currently facing all of these." the Shankaracharya said.
This isn't the first time that the Shankaracharya has gone made caustic comments against the Shirdi Sai Baba.
In August 2014, the Shankaracharya passed a resolution that Sai Baba, the 19th century saint of Shirdi, should not be worshipped as a deity and wanted his photographs and idols removed from temples.
He was also embroiled in a controversy in January 2014, after he lost his cool and allegedly tried to slap a reporter when he asked the seer about likely impact on the country's development if Narendra Modi becomes prime minister.
(With inputs from PTI)
(Feature image source:  Youtube screenshot)