A shocking video has emerged, which shows activists against cow slaughter forcing two alleged beef transporters, Rizwan and Mukhtiar, to eat "panchgavya", which is a mixture of cow dung, cow urine, milk, curd and ghee, reports the Indian Express.
This incident is reported to have occurred on June 10 in Faridabad in Haryana on the Kundli-Manesar-Palwal (KMP) Expressway. The extreme act is believed to have been triggered by past altercations between gau rakshaks and beef transporters in the recent past, which have even turned violent.
The Indian Express report also says that Dharmendra Yadav, the president of the Gurgaon Gau Rakshak Dal, has claimed responsibility for this act and said that volunteers intercepted a vehicle transporting "700 kg of beef from Mewat to Delhi" after they received a tip-off.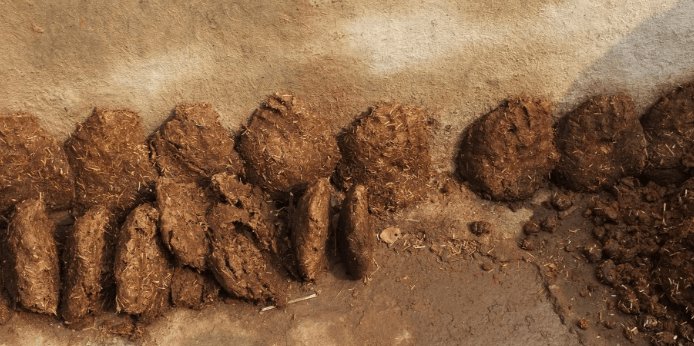 A minute-long video of this "punishment" has surfaced which shows the two men, bearing visible injuries on their faces after allegedly having been beaten up. 
They are also struggling to consume 'the dish' as punishment. The two are later given water to wash it down and voices can be heard ordering them to finish it off quickly.
They are even forced to chant "Gau Mata Ki Jai" and "Jai Shri Ram". 
Watch the video which isn't for those faint of heart :
The Indian Express report also reveals that two 'smugglers' were later handed over to the Faridabad Police, where they confirmed that "the meat in their car was beef and weighed 300 kg".
The police reportedly denied having any knowledge about such a video.
(Feature image source: Twitter)