Anmol Singh, a 25-year-old research student from University of Hyderabad, was allegedly attacked by members of Akhil Bharatiya Vidyarthi Parishad (ABVP) after they mistook him to be a Kashmiri.
Singh was returning to his hostel after participating in a protest against police atrocities in Kashmir, when he was attacked by a group of 25 ABVP members, who apparently mistook him for an ex-student, Bilal, who hailed from Kashmir. 
"They knocked me down and started punching on my face and stomach and hitting on my knees. My friends and I tried to run away into the hostel and they chased us," Singh told HT.
The misunderstanding reportedly happened as Singh's beard and skin colour resembled Bilal's, reports Hindustan Times.
Bilal was reportedly active in campus politics and often voiced the plight of Kashmiri Muslims. Bilal, however, had completed his PhD degree and returned to the valley few months ago.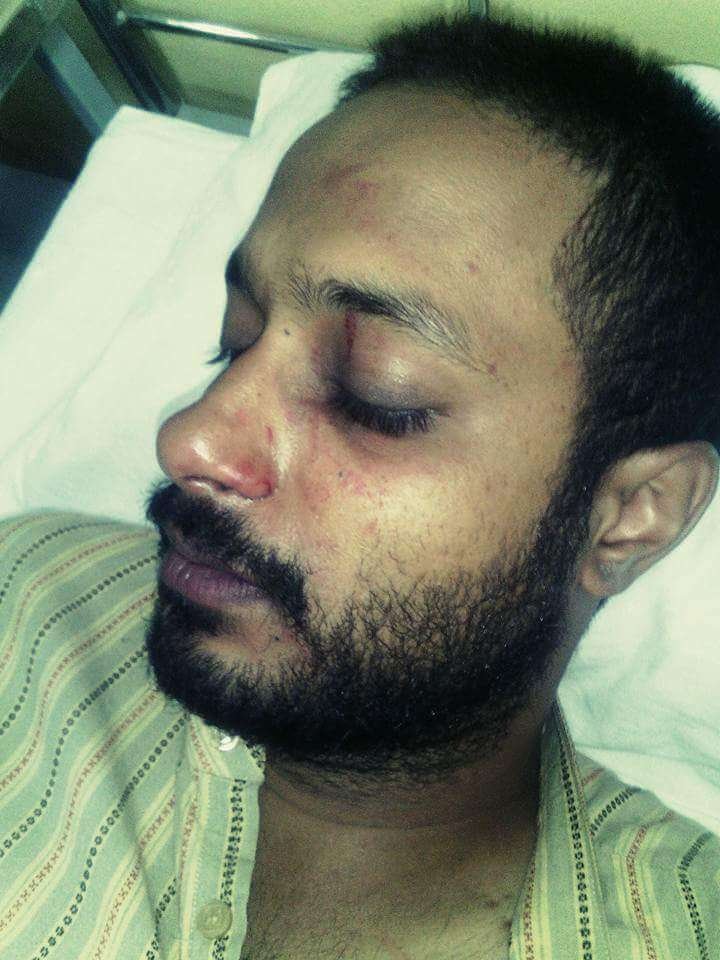 Sources told India Today that the security forces at the hostel remained mute spectators when Singh was being attacked. In fact, he was attacked once more by another group of ABVP activists outside the hospital. It was only after other students intervened that they left him alone. 
ABVP leader N Sushil Kumar has rubbished the allegations saying that Singh and his friends attacked the ABVP members for protesting against violence in Kashmir.
"Those Left-wing students confronted us when we were raising Bharat Mata Ki Jai slogans. They raised counter slogans like Kashmir Maange Azaadi and even heckled us," Sushil told HT.
The incident happened in the wake of a meeting on "Kashmir issue" conducted by a group of students and faculty members at the University shopping complex, which was objected by another section of students resulting in a scuffle.
(Feature Image Source: Facebook)