How will one know whether you take your studies seriously or not? Well, one way is to gatecrash your professor's wedding to get your project report signed.
In a video published on YouTube on Sunday, Sreenath, an 8th semester BTech student of Musaliar College of Engineering in Pathanamthitta in Kerala, accompanied by two friends, barged into his professor's wedding ceremony because he needed his project report to be signed.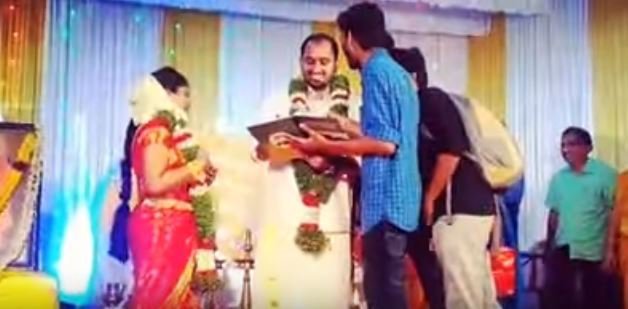 Instead of waiting for the professor to return from his leave, Sreenath probably thought it was wiser to meet the professor at his wedding and get the report signed on the stage. 
Well, Sreenath's idea to gatecrash his professor's wedding definitely clicked since the professor was left with no alternative but sign. And while the groom was still signing his student's report, his newly wedded wife was seen trying to control her laughter.
To top it off, the students did not forget to click a picture with the newly-weds! 
Watch Sreenath going all the way up to the stage to get his project report signed: