With traditions so deep-rooted in the Indian culture, it seems that the task of doing away with some practices is not going to be an easy one. 
Even as the nation is still debating over the merits and ills of bull-taming festival 'Jallikattu' in Tamil Nadu amid the Supreme Court ban on it, locals went ahead with the ritual anyway – defying the judicial order.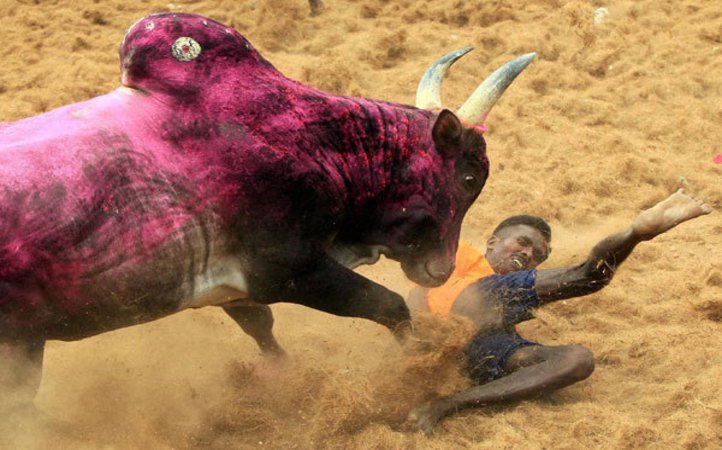 According to reports, the sport was conducted in Anbil village of Trichy district in Tamil Nadu on Saturday. Around 65-75 bulls are said to have participated with more than 20 tamers, attended by around 600 villagers. Even as the locals cheered on, the police reportedly did not interfere much despite being in the vicinity.
"The ultimate motive was to keep the traditional sport alive. For this, we had to go against the Supreme Court verdict. Since we had planned it within a short period of time, no prizes were distributed to the tamers or bull owners," a jallikattu organiser told The Times of India.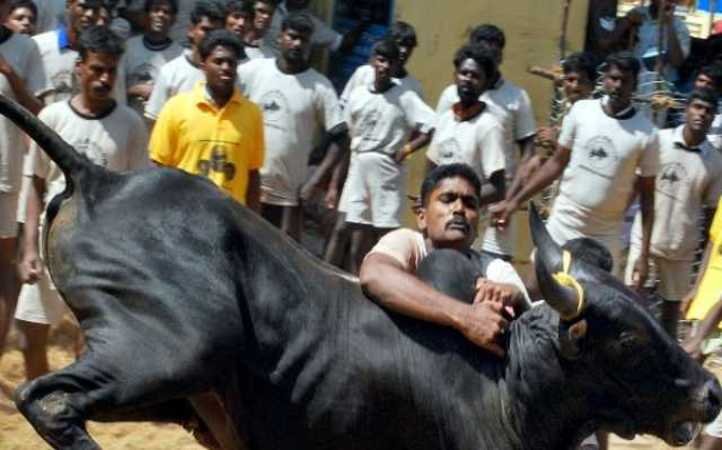 The Hindu reported that a large number of spectators from Lalgudi, Pullambadi and other neighbouring villages arrived in the village for the event, which was held after the traditional 'Mattu Pongal' prayers. 
When questioned, Trichy Superintendent of police denied the claims, and said that only a temple bull was allowed to run a short distance as a symbolic gesture, while a local constable said that the police did not have enough personnel to prevent the incident. 
All images are sourced from PTI