Ever wonder what a Wasim Akram could do to a top order in Twenty20 cricket? Or a Gary Sobers to spinners in powerplay? How would Kris Srikanth's ODI quirkiness work in the shortest and fastest format of cricket?
While we'll never know how these greats would've adjusted to T20 cricket, once thing's for sure: a World T20 with them would have been an absolute cracker as well.
So we went ahead and picked an XI made out of retired stars: the qualifiers are — they should never have played T20Is and have played at least one ODI match.
So here's the side, in batting order: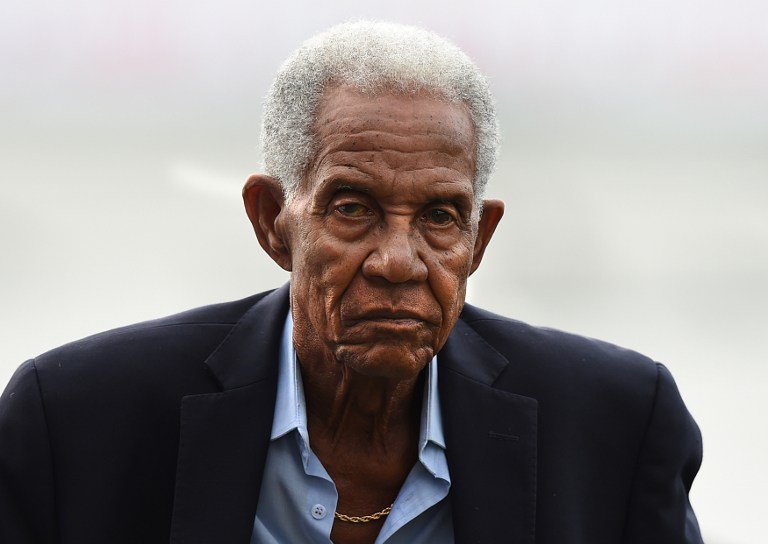 ever English cricketer in this team. He's had his fair share of controversies and said things like: "Pakistan is the sort of place every man should send his mother-in-law, for a month, with all expenses paid." You can be sure the India of today will love him.
6) Kapil Dev: Pure inspiration. The only man in the history of cricket to have taken more than 400 wickets and scored more than 5,000 runs in Tests — and then add 253 wickets and 3783 runs in ODIs. Also, imagine the pep talk: "Dil se khelo."
7) Lance Klusener: We had to drop Allan Donald from the side because we didn't need any last-ball-runs-needed-to-win miscalculations — but Klusener stays. He can come up with a few yorkers and smack the ball out of shape at the death. Time to unleash the Zulu Warrior.
8) Moin Khan: Moin is a seriously dangerous batsman at No 8 — he squeezes out the runs just when you thought there was no chance of chasing down a total and is a chirpy customer behind the stumps. One would enjoy listening to him say "shabash Gary", "shabash Kapil" and "shabash Warne" in this team.
9) Wasim Akram: No explanation really needed. One of the sultans of swing, Wasim Akram pips Waqar Younis because of his prowess with the bat. Believe it or not, he's got almost 4000 runs in ODI cricket and that can make a big difference in T20. Also, what a bowling mind. Check out some yorkers below:
10) Shane Warne: The only full-time spinner in the side, but with 1001 international wickets, he should do just fine. Warne has the cunning to grind out T20 wins and is a superb leader as well – as he has proved with Rajasthan Royals in the IPL.
11) Curtly Ambrose: Not Dennis Lillee, not Courtney Walsh and not Darren Gough (we've already told you why we didn't pick Allan Donald). Ambrose is the gentle giant who you can't really tickle. He wins the battle because his economy rate in ODIs is shockingly good: 3.48. Enough said.
Feature image source: AFP