Days after the pictures of three-year-old Aylan Kurdi's lifeless body washed ashore on a Turkish beach that shook many souls across the world, people decided to pay tribute to the deceased toddler in different ways.
In Morocco, dozens of people paid tribute to Aylan on a Rabat beach on Monday, 7 September, by re-enacting the tragic scene of when his body was found on the beach, NDTV reports.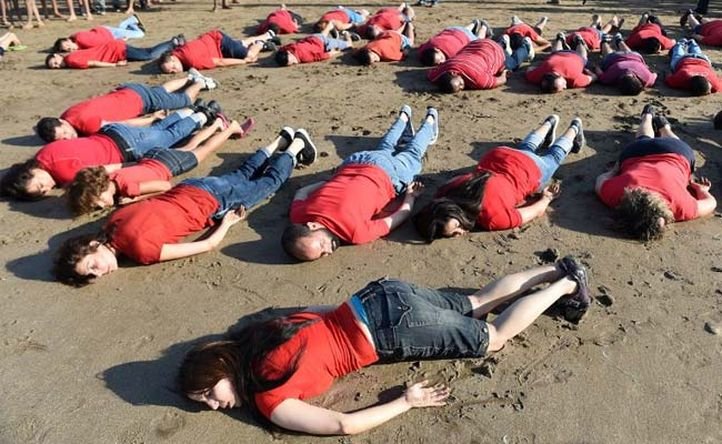 Some Palestinians decided to pay tribute by building a sand sculpture of the child on a beach in the Gaza strip.
The size of the sculpture measuring a few metres in length portrayed Aylan in the same position he was found with his red and blue clothing.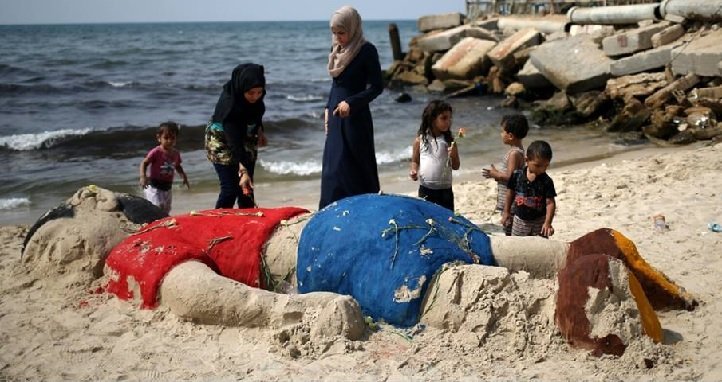 Aylan was among at least 11 other Syrians who drowned while attempting to flee the Syrian war on an overcrowded dinghy to the Greek island of Kos.
Read more: