Sombre-looking executives at a Japanese frozen dessert maker have appeared in a national television advert to apologise for raising the cost of a popular ice cream — by 9 cents.
Akagi Nyugyo, a brand popular with millions of schoolchildren, increased the price of its GariGarikun lollies on Friday for the first time in a quarter century following years of deflation and falling prices in Japan.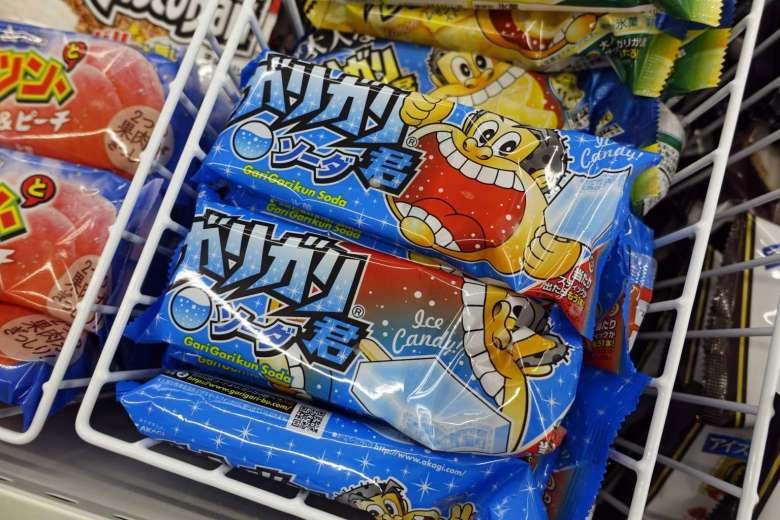 Fearing a backlash, the firm took the pre-emptive step of apologising in a 60-second advertisement that ran on nationwide TV channels on Friday and Saturday. It has been watched more than 900,000 times on YouTube.
The clip begins with a close up of Akagi Nyugyo's executives staring into the camera, arms folded, as they stand in front of the company's headquarters about 75 kilometres (46 miles) northwest of Tokyo.
The camera pans out to reveal around 100 distressed-looking employees standing in formation. Music by a popular folk singer, lamenting price hikes, plays in the background.
A group bow — a common act of contrition in Japan — follows, and text appears on the screen that reads: "We held on for 25 years but…", followed by "60?70".
Here's the video:
The latter is a reference to the rise in price of the GariGarikun bars to 70 yen (63 US cents) from 60 yen (54 cents). The company said the increase was due to rising costs.
It was the first price hike for the bars since 1991, when the company took out a newspaper advertisement to apologise for a 10-yen increase.
Public apologies are not uncommon among Japanese firms, but this week's video was among the more unusual ways a company has asked for forgiveness.
"It was beyond our imagination that the video would be watched so many times," a company spokeswoman said.