How often have you spotted a blatant mistake before or during a cricket match? Never?
Well, some might have witnessed the infamous ball tampering act by Pakistani players during a Test match against England in 2006. But hardly anybody would have noticed this one by match referee Amit Sharma and star commentator and ex-cricketer Ravi Shastri during the toss of the 32nd match of this year's IPL that looks extremely shady.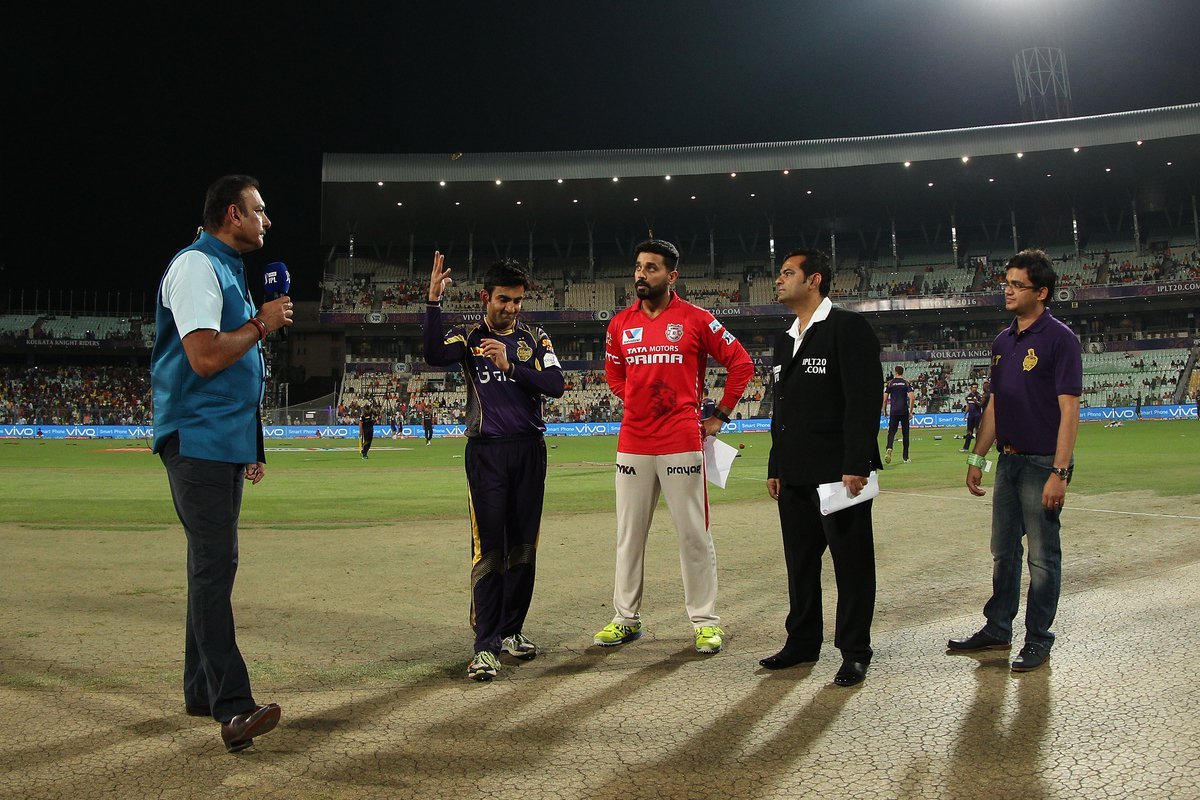 The match was being played between Kolkata Knight Riders and Kings XI Punjab in Kolkata. Amidst the presence of both team captains Gautam Gambhir and Murali Vijay, match referee Amit Sharma and the toss representative, Shastri asked Gambhir to spin the coin. 
'Heads' was the call by Vijay as the coin showed 'Tails' (as informed by Sharma on the field). But while Sharma called it right, he pointed towards Vijay as the winner of the toss and the very next moment saw Shastri step ahead and choose between batting or fielding.
Here's the video:
Here's the clip. Murali Vijay calls it wrong, still wins the toss. Shady characters of a filthy league. #TossFixing pic.twitter.com/YKgWiXXniS

— Malay Desai (@MalayD) May 9, 2016
Well, it is possible that amidst the electrifying atmosphere at the Eden Gardens, Shastri or the match referee could have misheard the player.
Here's how some reacted on Twitter:
Feature image source: IPL