BJP MP Sakshi Maharaj has once again courted controversy. This time for asking a girl to unbutton her jeans in public view so that she could show her wounds inflicted during a recent police raid at her residence.
The incident reportedly took place in Unnai district of Uttar Pradesh where the BJP MP was on a visit to party worker Maidan Singh's house after a police raid, says this report by The New Indian Express.
The raid was conducted in connection with illicit liquor trade at the BJP worker's residence, the report adds.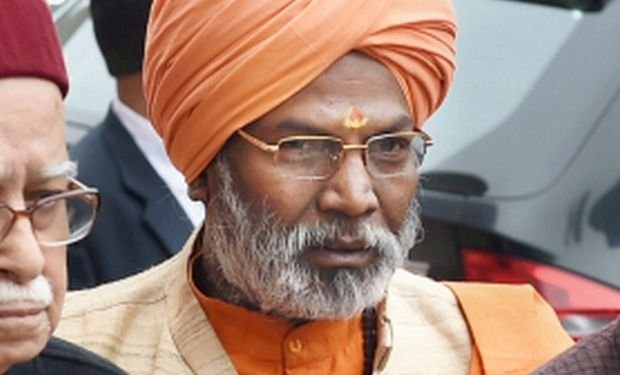 The entire incident was captured in a video. However, the authenticity of the video is yet to be verified.
However, the BJP MP blamed the media persons for filming the incident and said that the women were molested by the police. "The police entered the house without warrant. They misbehaved with the women and molested them," Maharaj said.
Maharaj was also accused of threatening to shoot the police while addressing a rally in the Fardpur area of Mainpuri on Tuesday, according to this report by The Hindu. He was booked at the Bicchwa police station in Mainpuri.
Here's the video: