A group of eminent individuals has voiced concern over the raging JNU row, terming those who allegedly raised anti-national slogans on the campus as "no less dangerous" than Pakistan-based terror group JeM chief Maulana Masood Azhar. 
"The anti- national slogans raised on educational campuses shake our consciousness. If slogans are raised on reputed campuses for fragmenting India, resolutions are made to destroy it, and if Parliament attack convict Afzal Guru is hailed as a martyr, it is shameful and disconcerting," an appeal which has the consent of 33 individuals, including intellectuals and artistes, says.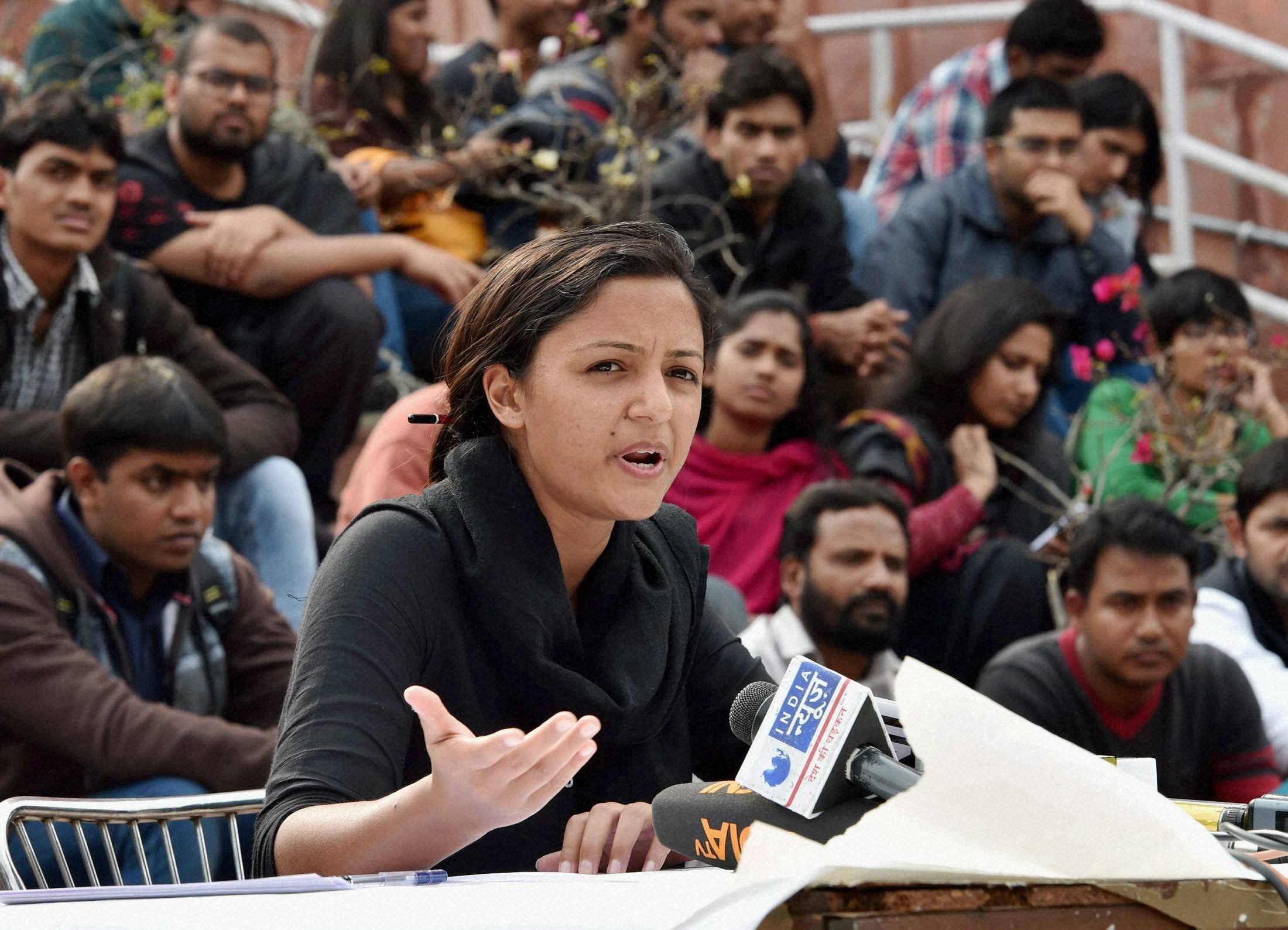 "We think it to be a well-planned conspiracy by anti-national forces and we believe that those raising such slogans are no less dangerous in their thinking than the terrorist Maulana Masood Azhar," the appeal which has been endorsed by actors Anupam Kher and Paresh Rawal, journalist Swapan Dasgupta, former Lok Sabha Secretary General Subhash Kashyap, economist Bibek Debroy, lyricist and adman Prasoon Joshi, among others, said. 
Terming the JNU incident as an indication of lurking danger, they said,"We welcome ideological dissent against the government, but such slogans are unacceptable to all patriots." 
They said some people were trying to "cover up" the incident under the garb of "freedom of expression". 
"How can this be called freedom of expression when it questions the supreme judicial decision. Some people have stood behind such nefarious elements for political benefit. They forget that idolising Afzal Guru insults the Supreme Court, the President and Parliament," they said. 
Maintaining that they favoured "debate and dissent", the group asked whether there could be debate on the country's destruction or Guru's hanging. 
"Do Afzal Guru's hanging and 'India go back' slogan come within the ambit of dissent. Political allegiance may be different, but the country should be loved. What ideological freedom is this that slogans that are raised from across the border, from the homes of Kashmiri separatists, are also raised from the campuses in Delhi and Jadavpur," they said.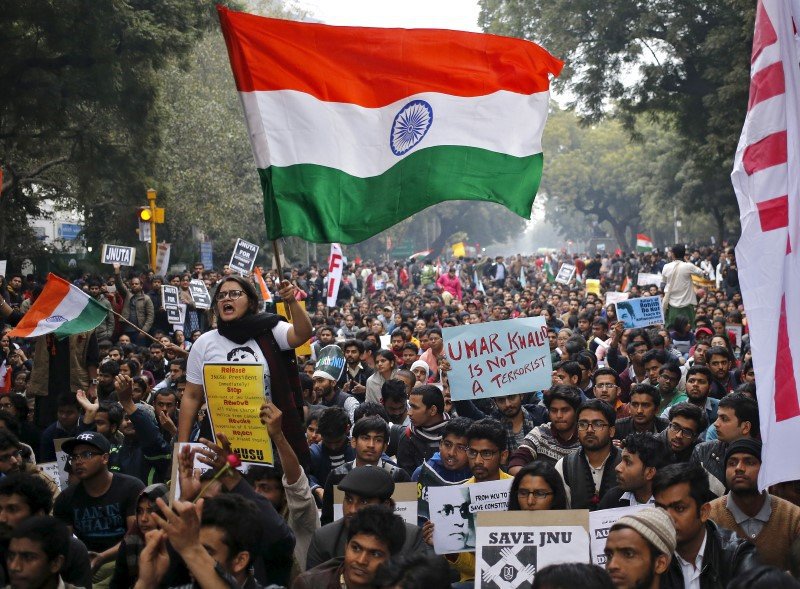 The group said the incident was part of a conspiracy by anti-national forces to "incite people" and "polarise" the country. 
"They (anti-national elements) know the government will try to check them and then they will accuse the government of repression and call it 'worse than emergency' to create instability," they said. 
The group said earlier an attempt was made to raise the issue of alleged intolerance, then a "manufactured environment" was created about repression of dalit students. 
"When those did not succeed, now there is this anti-India conspiracy in the garb of ideological freedom. We denounce it and appeal to people not to allow them to succeed," they said. 
N Gopalaswami, Rajat Sharma, Udit Narayan, Madhur Bhandarkar, Roop Kumar Rathor, Malini Awasthi, Pushpesh Pant, Kamal Kishor Goenka, Narendra Kohli, Chitra Mudgal, Girija Devi are also part of the group.