More than two million people flooded US cities on Saturday as women opposed to Donald Trump led a peaceful, stunning rebuke against the new US president that was echoed in sister protests around the world.
As a sea of demonstrators brought downtown Washington to a standstill, streaming past the White House in a joyous parade of pink "pussyhats," Trump launched a withering attack on the media, accusing it of downplaying attendance at his swearing-in a day earlier.
Trump did not acknowledge the mass protests that marked his first full day in office.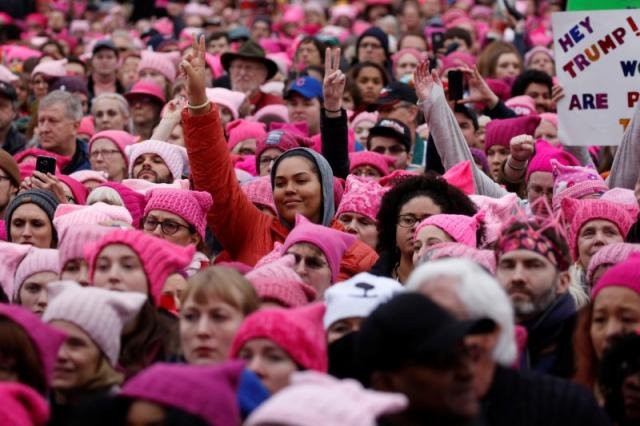 But their scale illustrated the depth of resistance to the Republican hardliner, who many fear will roll back the rights of women, immigrants and minorities.
Although the US capital does not release crowd counts, organizers of the main protest, the Women's March on Washington, told AFP they estimated turnout at one million — quadrupling initial expectations — with some 600 sister protests held around the globe.
"I'm part of history, and one day will tell my children about this," said 16-year-old Maria Iman, who traveled to Washington with fellow high school students from Illinois. "It feels amazing."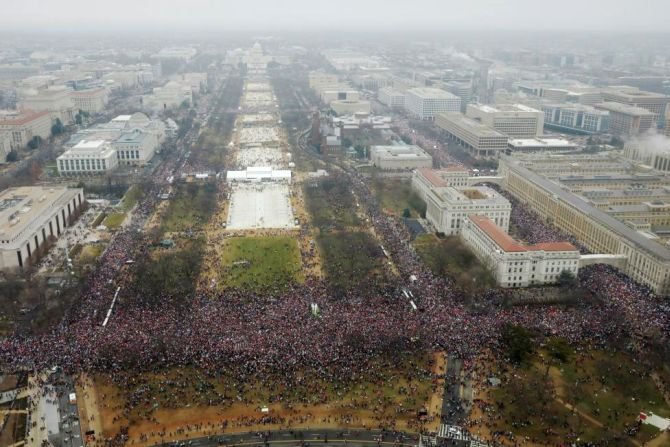 A tide of women and men — teens, pensioners, parents with toddlers on their shoulders — swelled into the streets around the National Mall for hours before flowing towards the White House in a determined show of unity.
"Women won't back down," "Women's rights are human rights" and "Thank you Trump — you turned me into an activist," read some of the thousands of handmade signs held aloft in the capital.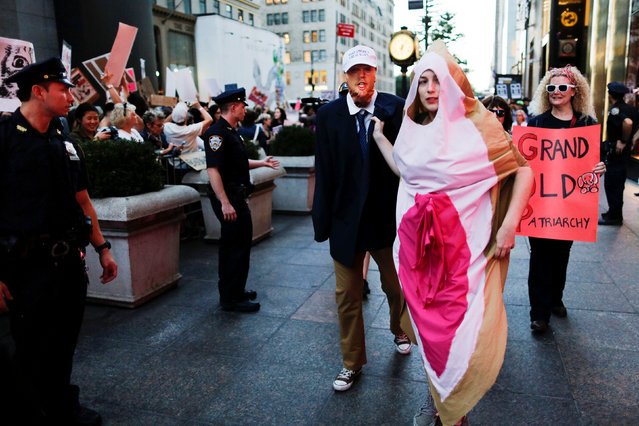 Educator Tanya Gaxiola, 39, who flew in from Tucson, Arizona, expressed concern that Trump will seek to restrict abortion laws and otherwise clamp down on women's rights.
"He's a narcissist and seeks approval, and this is a big display of disapproval," Gaxiola said. "Hopefully, it catches his attention."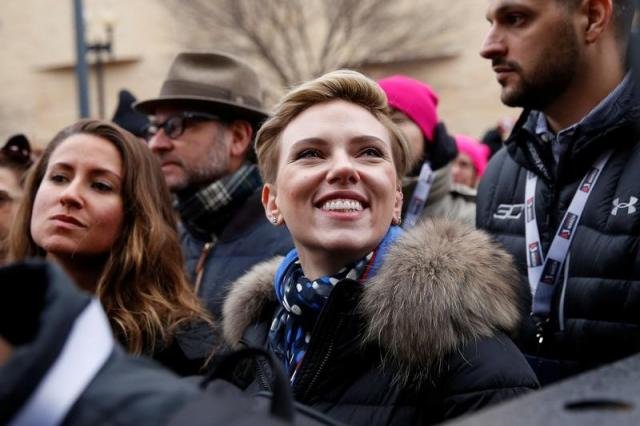 More than half a million people packed the streets of Los Angeles, according to police there, and similar numbers gathered in New York. Other marches took place in Chicago, Dallas, San Francisco, St. Louis, Denver and elsewhere.
'Fight back!' 
In Boston, where up to 175,000 people demonstrated, fiery Democratic Senator Elizabeth Warren took aim at Trump's campaign of "attacks" on women and minorities.
"We can whimper. We can whine. Or we can fight back!" Warren said to a loud roar.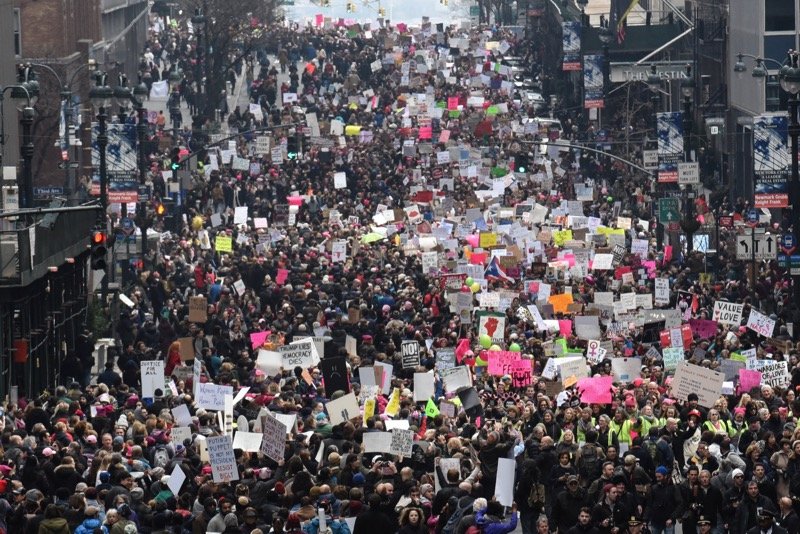 Saturday's rallying cry was heard far beyond America's shores, with protests held from Paris to Prague, Sydney to Johannesburg, and in some 20 cities across Canada.
One of the largest was in London, where tens of thousands of women, men and children marched chanting "Dump Trump."
The human tide flooding Washington appeared to dwarf the throngs of Trump supporters in red "Make America Great Again!" caps who had cheered his swearing-in.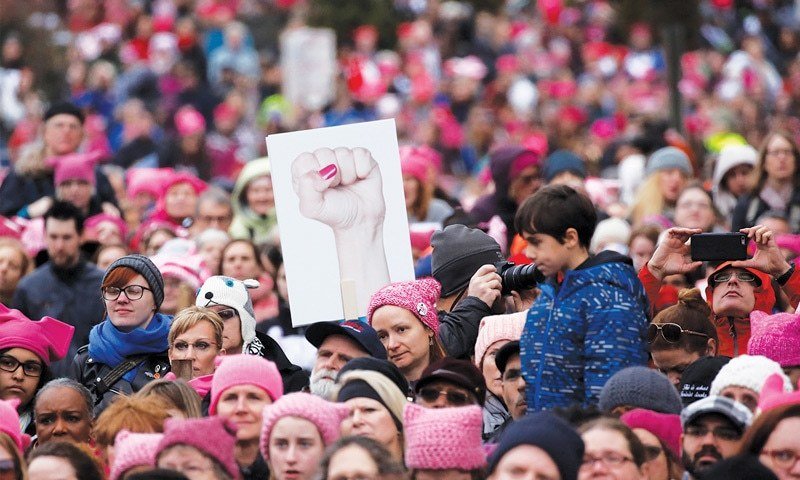 The knitted "pink pussyhats" they wore were an allusion to Trump's videotaped boasts of being able to grab women's genitals with impunity.
Trump's defeated rival Hillary Clinton tweeted her support to the protesters, while former secretary of state John Kerry was spotted in the crowd — a day after leaving office — with his dog on a pink leash.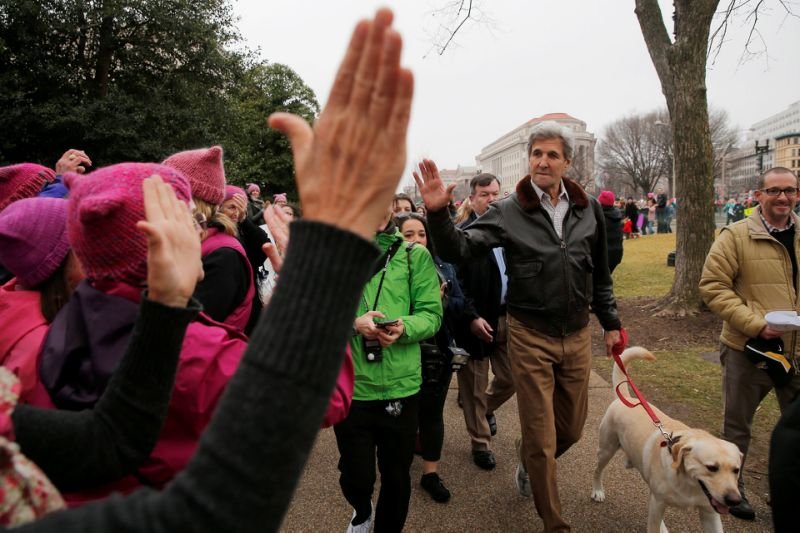 Celebrities Scarlett Johansson and Michael Moore were among the speakers, and pop diva Madonna made an impromptu appearance on the Washington protest stage to deliver an expletive-laden indictment of the president.
"Welcome to the revolution of love," the 58-year-old intoned, wearing her own black pussyhat. "To the rebellion. To our refusal as women to accept this new age of tyranny."
'1,000 percent'
A day after assuming the world's most powerful office, the 70-year-old Trump attended a prayer service and visited the headquarters of the CIA, an agency he feuded with bitterly in recent weeks.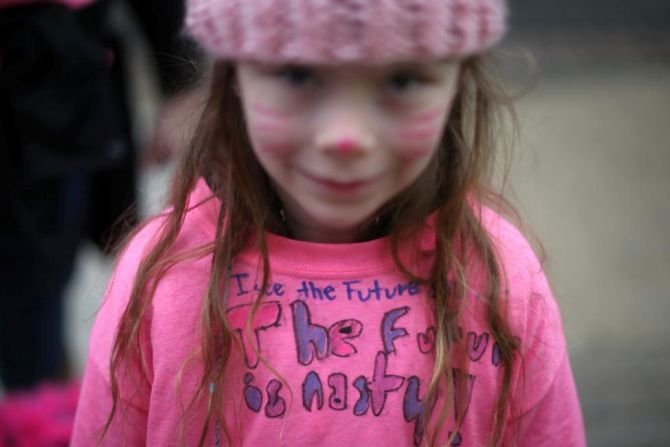 "I am with you 1,000 percent," Trump said in a short address to CIA staff — which he also used to deliver an assault on the media for their reporting on crowd sizes for his swearing-in, which by most estimates were markedly lower than for Barack Obama's 2009 inauguration.
His press secretary, at his first White House briefing, doubled down with a bitter broadside against the media, claiming despite photographic evidence to the contrary that "this was the largest audience to ever witness an inauguration, period!"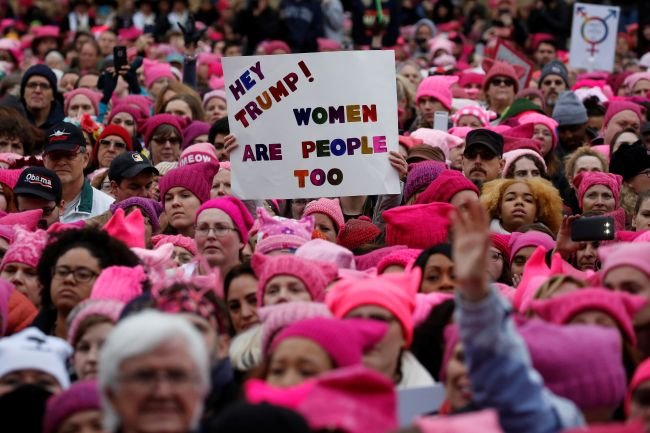 Trump's inaugural speech on Friday set the tone for his presidency: proudly populist, fiercely nationalist and determined to break with the legacy of his Democratic predecessor.
His first act in office — signing an executive order aimed at freezing Obama's signature health care law — was a potent gesture in that direction, with more such actions expected to follow.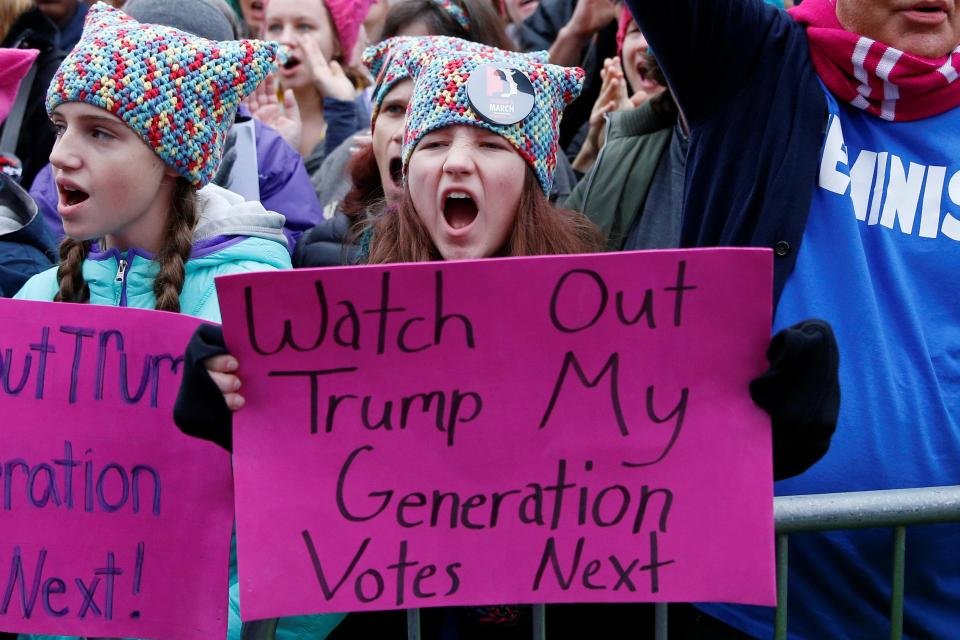 But if Friday was Trump's day — though marred by sporadic outbreaks of vandalism and more than 200 arrests — Saturday belonged to demonstrators, fired up by fresh memories of the sex assault allegations that tainted his campaign.
The Women's March began with a simple Facebook post from Hawaii grandmother and retired lawyer Teresa Shook to about 40 friends — but word traveled quickly and the event took on a life of its own.