South Korea's ousted leader Park Geun-Hye was holed up in the presidential Blue House Saturday as protesters took to Seoul's streets demanding her arrest, a day after a court upheld her impeachment.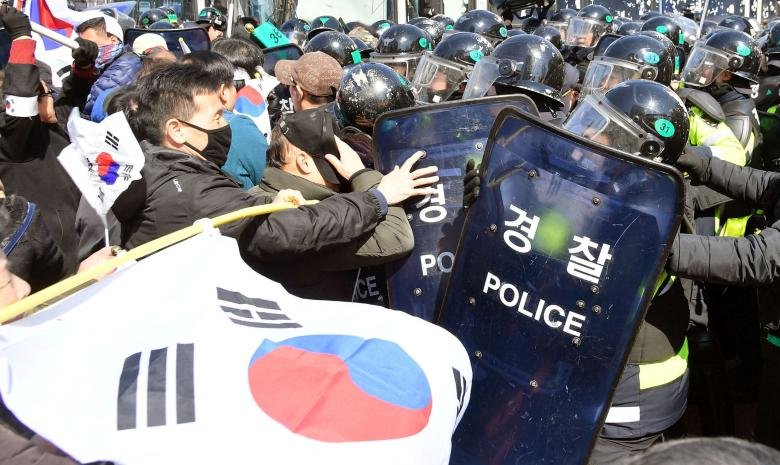 The ex-president has made no comment since she was forced from office yesterday when the country's Constitutional Court unanimously upheld parliament's decision to impeach her over a corruption scandal. 
Thousands of riot police were deployed as some 50,000 anti-Park protesters took to the streets to celebrate the verdict, chanting: "The people have won! Arrest Park!"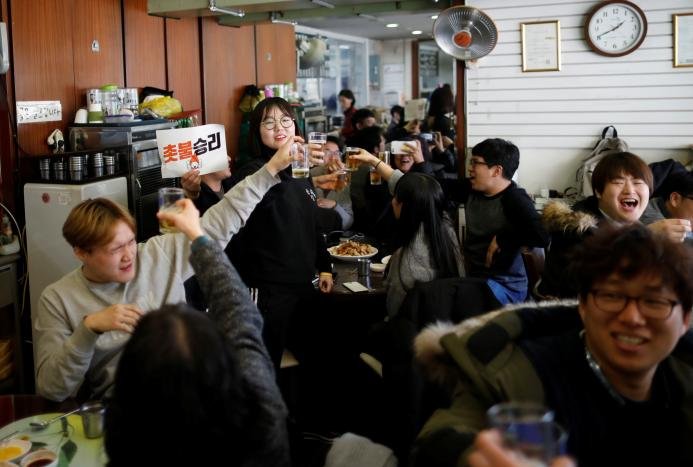 Some 20,000 angry pro-Park flag-waving protesters rallied near the City Hall, demanding a review of the one-off decision. Police set up barricades to keep the rival protests apart. 
A third person died today in hospital after he lost consciousness the day before in a clash between pro-Park supporters and riot police, near the Constitutional Court which confirmed her impeachment. 
News reports said Park was watching television alone in her private presidential room Friday when the country's highest court announced her dismissal live on air. An incredulous Park immediately phoned her aides to confirm the verdict, the Chosun Ilbo daily said.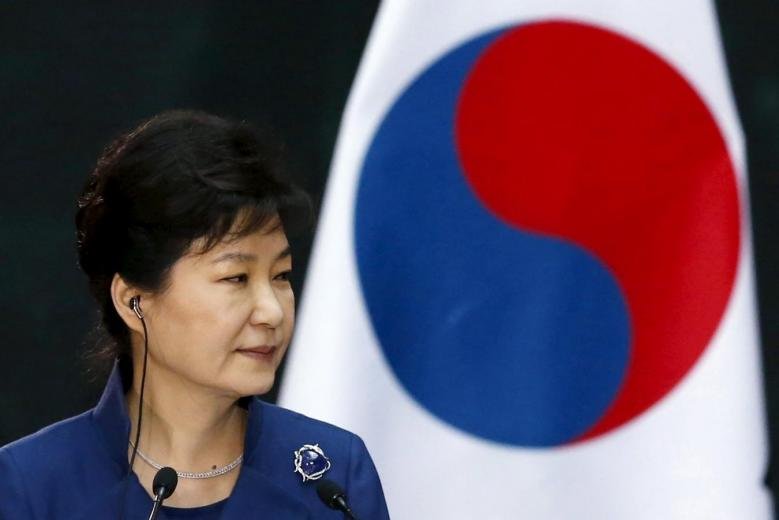 Her aides told the newspaper she had no immediate plans to issue a statement on the court decision or her future course of action. 
"The president was apparently stunned at the ruling. She looked dejected," an unidentified aide was quoted as saying. "She wants to keep to herself for a while," he added. 
Park is obliged to move out of the presidential palace, where she has been cloistered for more than 90 days after the National Assembly voted for her impeachment in October. 
She will leave only after her private house in prosperous southern Seoul is repaired and cleaned to accommodate her and her security detail, Park's aide told Yonhap news agency.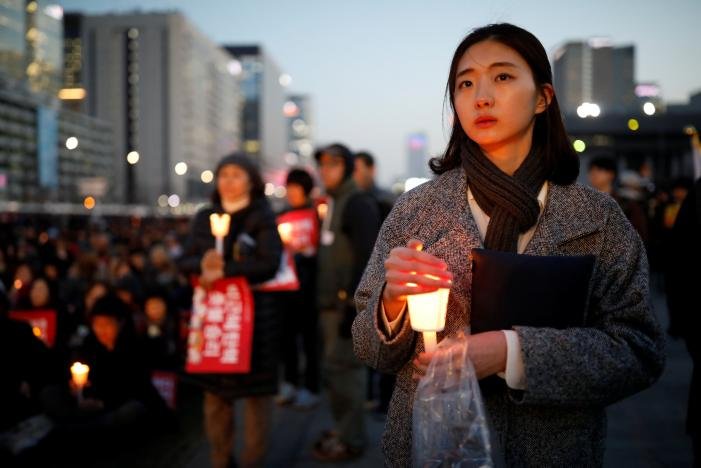 TV footage showed materials being unloaded from a small truck parked outside the two-storey house. 
The court's verdict immediately stripped her of all powers and privileges, except for her security. Police have arrested several protesters for violent behaviour. Some Pro-Park demonstrators were caught assaulting photographers and TV crew members, leaving them with cuts and bruises. 
Yonhap said the third victim was a 74-year-old man who collapsed during a demonstration near the Constitutional Court. A demonstrator died the day before after being hit on the head by a speaker that fell from the top of a police bus when a protester commandeered the vehicle and drove it into police barricades. 
South Korea's top election official Kim Yong-Deok said in a statement there was "growing concern" over the highly charged atmosphere ahead of an election which must take place no later than on May 9.
(Feature image source: Reuters)