The Army conducted flag march in tense areas and used choppers to reach parts of Rohtak even as incidents of violence and arson by Jats demanding quota continued at several places overnight despite authorities imposing curfew and issuing shoot at sight orders in two districts. 
Normal life remained disrupted as protesting Jats continued to block roads and rail routes, affecting the supplies of essential commodities to Rohtak, Jind, Bhiwani and other parts of the state.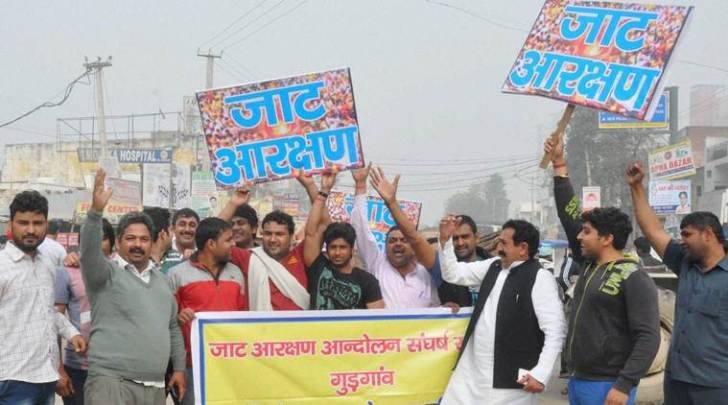 Haryana government had yesterday called the Army in nine districts of Haryana while curfew was imposed in Bhiwani and Rohtak districts along with shoot-at-sight orders after one person died and 25 were injured during the Jat stir which turned violent with mobs resorting to widespread arson.
 The Centre has also rushed 3,300 personnel of paramilitary forces to control the rampaging mob. Incidents of violence and arson continued at several places during the night even as prohibitory orders remained in place in many places including Hisar, Jhajjar, Jind, Kaithal and Panipat.
In Bhiwani, a contingent of army took out a flag march this morning. The administration has asked people to stay at homes, official sources said. The Army could not enter Rohtak initially as protesters had put up blockades at several places, forcing the authorities to air drop them, the sources said.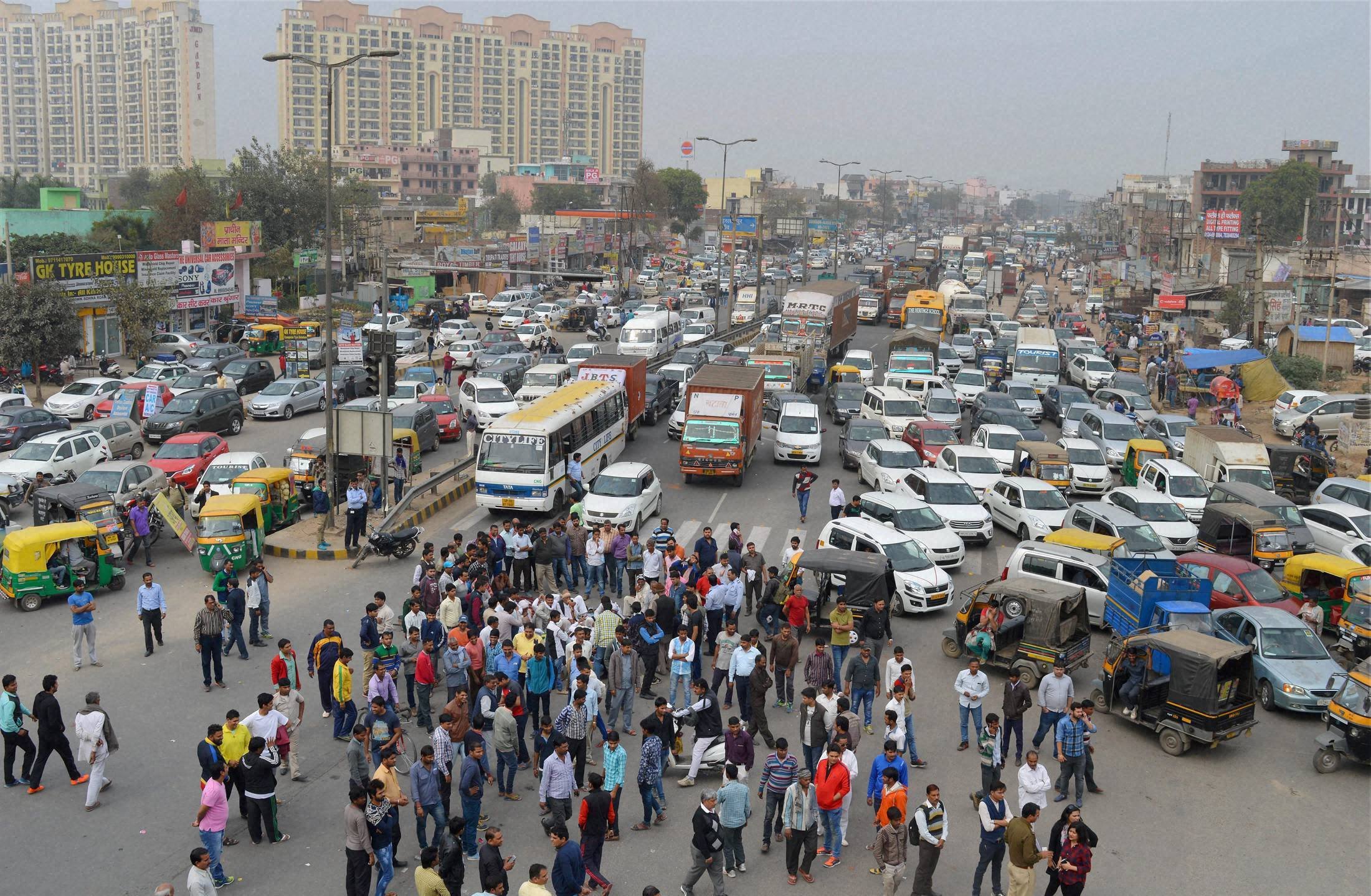 Rampaging mobs had yesterday held some policemen captive besides setting ablaze the house of state's Finance Minister Abhimanyu and several government and private properties in Rohtak, Jhajjar, Hansi and several other parts of the state.
Schools were ordered to be closed across the state and mobile Internet services were suspended in almost all the districts. Protesters had also targeted police and private vehicles, buildings housing offices, including two Toll Plazas at Hansi in Hissar district and near Rohtak, both located on the Delhi-Hisar-Fazilka National Highway. 
One protestor was killed in Rohtak yesterday when the BSF personnel had opened fire in "self-defence" after someone from the rampaging mob fired at and injured a BSF jawan. The agitation, which has been going on for last few days, escalated and turned violent soon after an all-party meeting held by Chief Minister Manohar Lal Khattar issued an appeal for calling off.
(With inputs from PTI)