The World T20 is in March and India, after the high of whitewashing Australia Down Under, suffered a setback with a loss against a comparatively inexperienced Sri Lankan side in Pune. The five-wicket loss came on Tuesday when the visitors bundled out India for their third lowest total (101) in Twenty20 cricket and eased to the target with two overs to spare.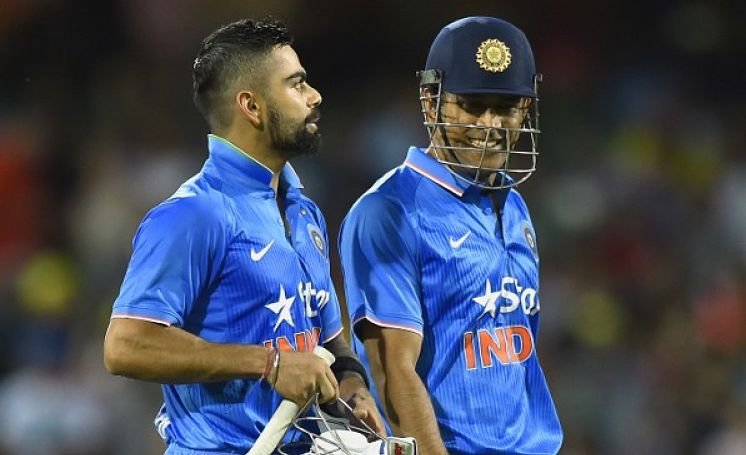 So what does this mean for India – especially with the premier event of the game's shortest format closing in – and what can they learn from the loss?
There are no favourites in T20: Not with international players familiar conditions due to the IPL. This was a Lankan side with new faces and it's entirely understandable that India took them lightly. They were on a high, playing at home, and the cohesion was brilliant in Australia. 
MS Dhoni's men became complacent. They were surprised. At times, it didn't know what they had coming. Enter the World T20, and there will be tougher teams to navigate if India want to lift the title. And with more players who have played in India for half a dozen seasons (or more) in the IPL. 
As Kohli had said in December 2015:
"We saw them (foreign players) executing their skills very well in the shorter format when we played South Africa just now. They know where to bowl and what shots to hit in Indian conditions. It's not such a big home advantage anymore, especially in a format like T20 where the cricket is so quick. Any team could be favourites."
All it takes to win a T20 match is one good spell or one good innings – if a Gayle has a great day, India's preparation will be thrown out of the window faster than a six that comes off the West Indian's bat. When Dhoni's plan works, it's usually pretty hard to beat India – but they simply can't underestimate a team because of recent form or the names on the team sheet.
It's about smart batting, not just big-hitting: The team was returning after playing three games on batting pitches in Australia. The average runs scored per match? 359. India's innings average in three matches? 190.66. 
Back home in Pune, they were skittled out for 101 on a pitch which Dhoni called more English than Indian, adding that the bounce was 'spongy'. But it's all about adjustment isn't it? Dhoni seemed disappointed that his batsmen didn't respond to the messages that were sent: 
"Whenever we had a bit of a partnership, when we went to play a big shot… luck is also a bit of a factor. When we played the big shots, one or two catches got dropped, but when you play the big shot [and mis-hit it] even if you don't get out you realise this is a different wicket and you need to bat differently. Also we are coming from a series where we have scored a lot of runs, and also we have scored so many runs in Australia so at times it feels like, 'Whatever it is, it is India's wicket after all [we can bat on this].'"
So it comes down to instinct. You have to stop yourself from going for the big shots after seeing batsmen like Rohit Sharma, Shikhar Dhawan and Ajinkya Rahane depart due to bad shot-selection. The team can't follow suit – India's innings was a reminder of what used to be a norm of the team – one wicket falls and they all tumble.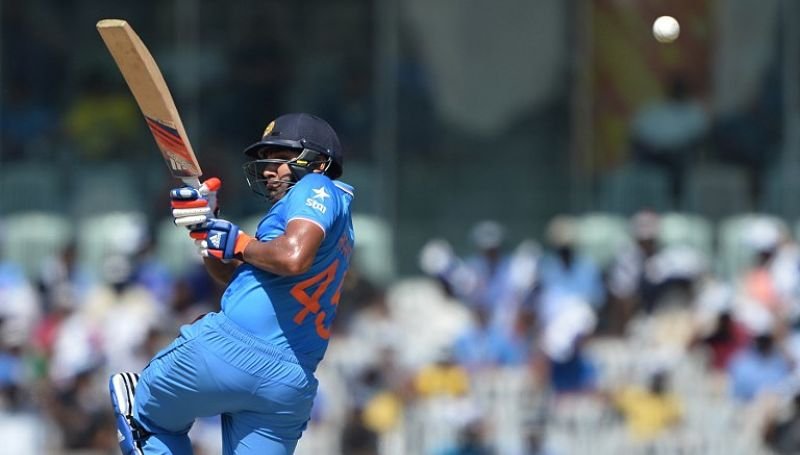 Openness to being tested: Dhoni likes pitches which aid our spinners. But he shouldn't expect all the help from curators in a world event. Yes, the conditions will be familiar. Yes, India will find the wickets friendlier than other oppositions will. But, what happens if a pitch like this comes up?
Twenty20 is too short for a Plan B – there's not enough time to change batting or bowling strategy. 
"(But) the format is so short… if you see the 50-over format and you lose early wickets you say let's have a partnership. That partnership is five overs, seven overs. In this format it is five balls, seven balls, eight balls," Dhoni said.
So it's all about the moment and bringing your A game, match after match. But shorter formats also mean it's easier to practice match scenarios. Dhoni and co, rather than depend on pitches for help, should go in with a neutral perspective. This is one-off loss for a strong team — but it will make them think — and the lessons must be taken on board.
Feature image source: AFP