So it's Riyad Mahrez. The Premier League player of the Year is someone who was unknown to the football masses until he started popping in the goals and laying on the assists in Leicester City's incredible (and title-winning?) run in 2015-16.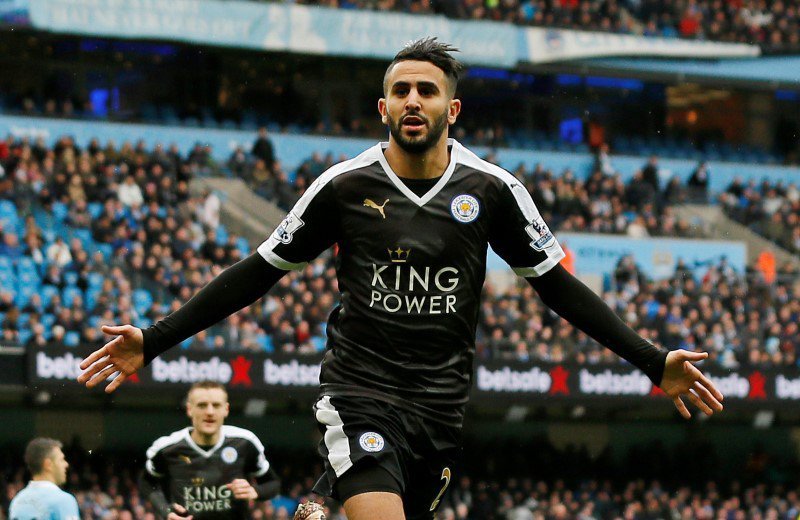 In the process of winning the prestigious award, Mahrez has beaten the likes of Harry Kane, Jamie Vardy and even Sergio Aguero — and here's why he totally deserves every plaudit coming his way.
Graceful assassin
Just like a swan, Mahrez's grace is in complete contradiction to his sudden aggressive style in and around the box — he pounces on loose balls and converts them with aplomb while making it look so smooth. Mahrez has shown that in a league where pace and power count for more than anything else, nimble feet and pinpoint accuracy is what has made him stand out. With 3.51 take-ons completed on average per match, he is almost guaranteed to go past his marker. 
Mahrez down the right, roving the channels and ghosting past players has been a joy to watch. But so has the explosive finishing.
Right place, right time… always
Add to that, the right shot. Mahrez has scored 17 goals in the Premier League so far and all of them are from inside the box — but hardly any have been tap-ins. Mahrez scored just two goals from inside the six-yard area, and most of his goals are finishes of top quality rather than sticking in a boot onto a dangerous cross.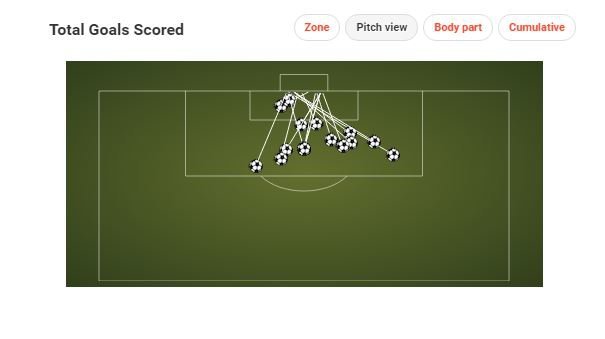 This video will show you everything Mahrez brings to the table – how to beat players in the first 20 seconds, how to assist a goal (1 minute 27 seconds) and the best of all – how to score a stunning goal and make it look effortless (2 minutes 48 seconds).
The perfect Jamie Vardy partner
While Mahrez's goals have been vital, it's his creativity that has really made it easier for Jamie Vardy to thrive in front of goal. With Mahrez alongside him, spotting every run and guessing every pocket of space the Englishman would pop up in, Vardy is on an insane run of 22 goals in 34 Premier League games. Mahrez has created 52 goalscoring chances in 34 matches and has 11 assists in total, numbers that show the type of catalyst he's been.