Actor Kiku Sharda better known as Palak from Comedy Nights has been sent to 14 days in jail for mimicking godman Gurmeet Ram Rahim Singh. Yes, you read that right. Jail just for a parody of a godman.
One look at Gurmeet Ram Rahim Singh and you know that this man was made for parody. His movies are perhaps even worse. So why should somebody have to go to jail for that?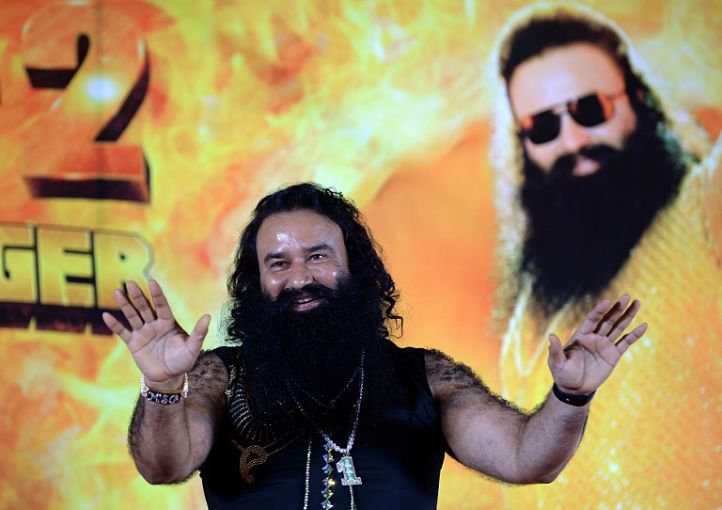 Here's what really happened:
Kiku Sharda dressed up 'like' Gurmeet Ram Rahim Singh for a TV show and that was all it took to offend the many followers of the godman to take offence. 
"There is a programme on Zee TV, Jashn-e-umeed, they impersonated him (Gurmeet Ram Rahim Singh) and showed him with alcohol and showed him dancing with women. All this was shown and there were posters with the name of the dera and the picture of the dera as well. There has been a mockery of Guruji. All the followers, who saw it, were hurt. After this, we filed a complaint against Kiku Sharda and party including six to seven people," said a follower of the Dera chief told dna.
"We were hurt because our Guru ji is God for us. There is anger in the whole country against this incident," he added.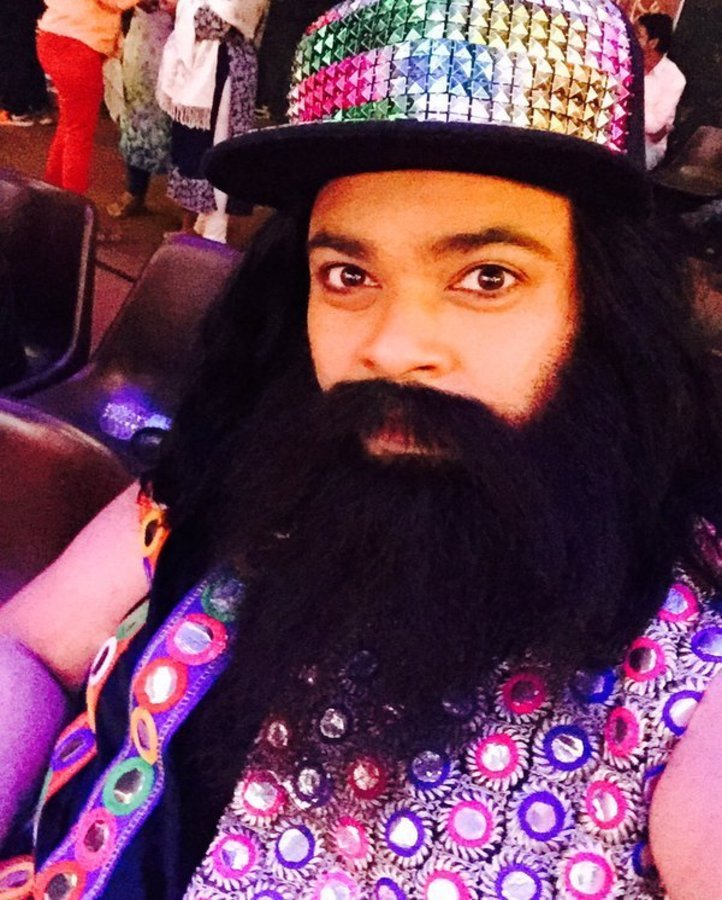 We don't know about the country at large but Kiku on his part, did apologise:
Doston the act on TV was not to hurt anyone's feelings. My apologies to @Gurmeetramrahim ji and his followers. Let's spread happiness. 🙏

— kiku sharda (@kikusharda) December 28, 2015
But, of course, the apology didn't appease the followers. So, the Haryana Police came to Mumbai, traced Kiku Sharda using his cell phone's signal, gave letter to Mumbai Police, flew the comedian back to Haryana and produced him in court.
Very efficient
The police might struggle to do this in other cases but managed to show amazing efficiency for a charge that is best described as ridiculous. If they had put on their thinking caps for even one moment, they would have realised that this charge was a complete and utter waste of time.
It should have been dismissed right away instead, they chose to appease the followers and by direct association, 'Guruji' himself.
There might be a political angle to it too. During the Haryana elections, the BJP literally bent over backwards to win over 'Guru ji' as Gurmeet Ram Rahim is fondly called by his disciples. As this report showed: 
BJP president Amit Shah sent his emissaries to negotiate with him and earn his support for party candidates. The Dera Sachcha Sauda (DSS) extended full support and largely tilted the balance in favour of the BJP. In this context, he emerged as a bit of a power broker.
Let's all get angry
The truly dangerous bit about this whole episode is that there is now a precedent. Something that will perhaps encourage other 'followers' to get offended. 
Now, we arrest people for cracking a joke. What next?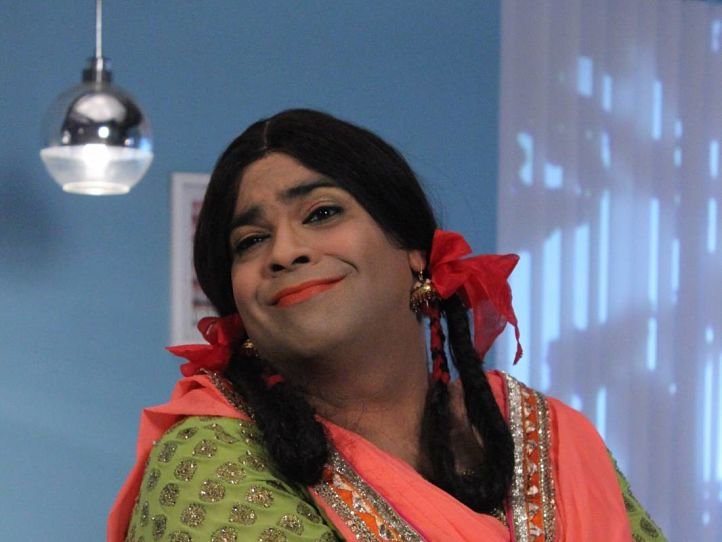 One thing the citizens of India can't be accused of, is having a sense of humour. It has been proved time and again but what has happened with the comedian is silly. The hypocrisy of it all is nauseating and perhaps the thought that someone, somewhere in Haryana is sitting and gloating about having thrown him in jail only adds to the feeling.
And even if 'Guruji' is considered as a 'Messenger of God' — it is only for his followers. There is no rule saying that we need to appreciate him or even pay heed to his sermons (if you can call them that). He and his followers should be ashamed for throwing a man in jail for being unable to take a joke.
There is only one way out of this mess and Shirish Kunder has already show the way: 
Changing my bio to 'Godman'. I've 2.47 lakh followers.Anyone making fun of me will now be arrested under section 295A of IPC.#KikuSharda

— Shirish Kunder (@ShirishKunder) January 13, 2016
After all, if gods are disrespecting each other, then do mere mortals dare interfere?
UPDATE: The comedian has been released on a surety bond of Rs 1 lakh.