In an exemplary display of courage and presence of mind, locals in Istanbul saved a tourist's car from falling off an edge into the sea, by sitting in front of the car until a crane arrived.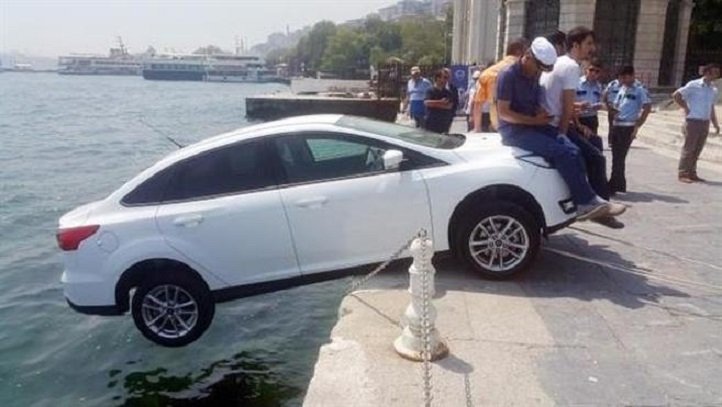 Eyewitnesses said that the people immediately jumped onto the hood of the car when it began rolling backwards, thus preventing it from falling into Bosphorus, a strait that separates Asia and Europe. The tourists who had come to visit a museum apparently forgot to secure the car's handbrake, InfoBlizzard reported.
Thankfully, the fire department eventually arrived and a lifting crane managed to pull the car away from the edge. Nobody was injured in the incident.
Here is the video: